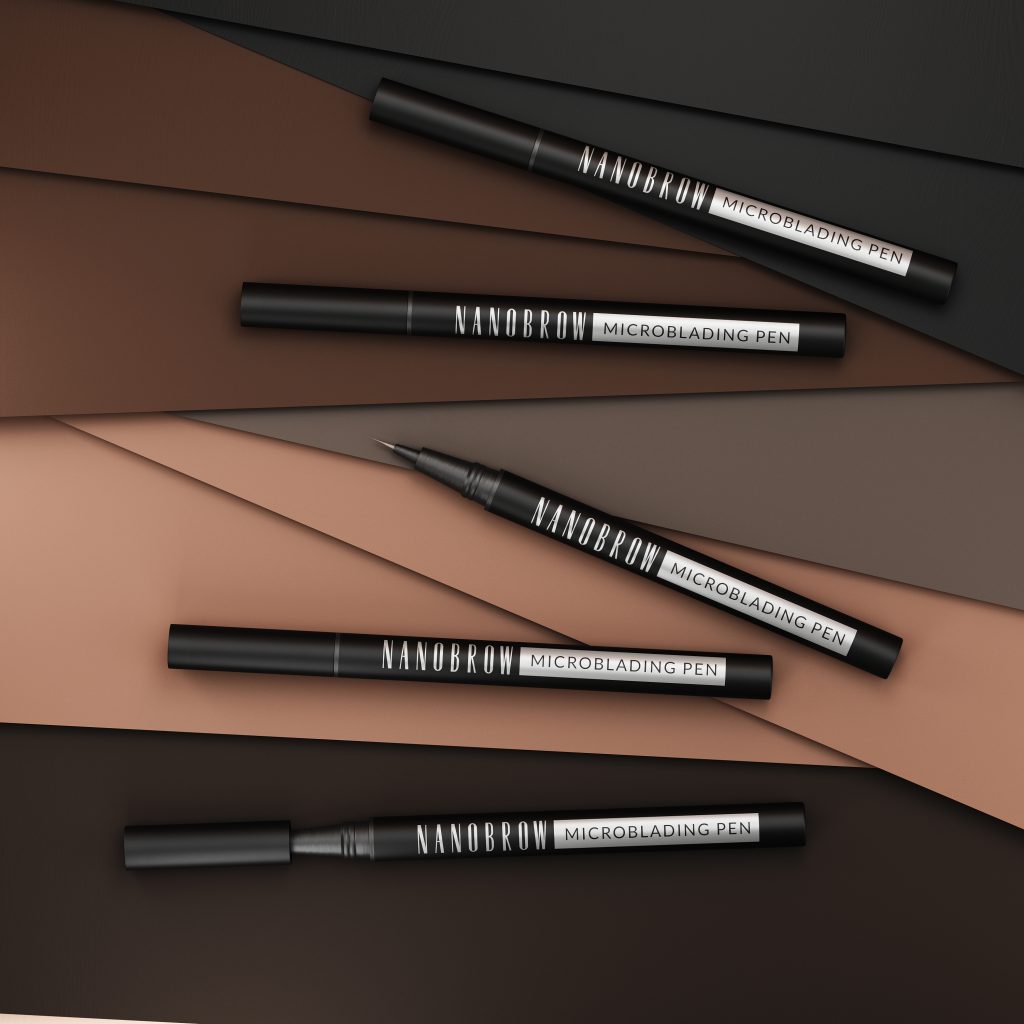 There are many brow products available on the market which don't always work. How many of them have you tested? If your answer is: A LOT, then you're probably tired of looking for something finally right for you. Is there a product that will become your personal favourite for certain? It turns out – yes, there is and it's at your fingertips!
Speaking of Nanobrow Microblading Pen. It's an exceptional brow pen that will work for every brow type and meet the expectations of every makeup fan who wants to take care of their appearance and feel special.
Get to know it today and pamper yourself with a stunning look!
Ultra-thin lines are the key to precise makeup
With Nanobrow Microblading Pen you will be able to draw ultra-thin lines, allowing you to achieve remarkable precision and accuracy. Did every product you've used so far give you a grotesque effect? Forget about it! When it comes to the Nanobrow pen, you will always get the exact result you desire.
The tip of the pen is as thin as a sheet of paper and lets you draw tiny little lines that will resemble your natural hairs. It's entirely possible!
Nanobrow Microblading Pen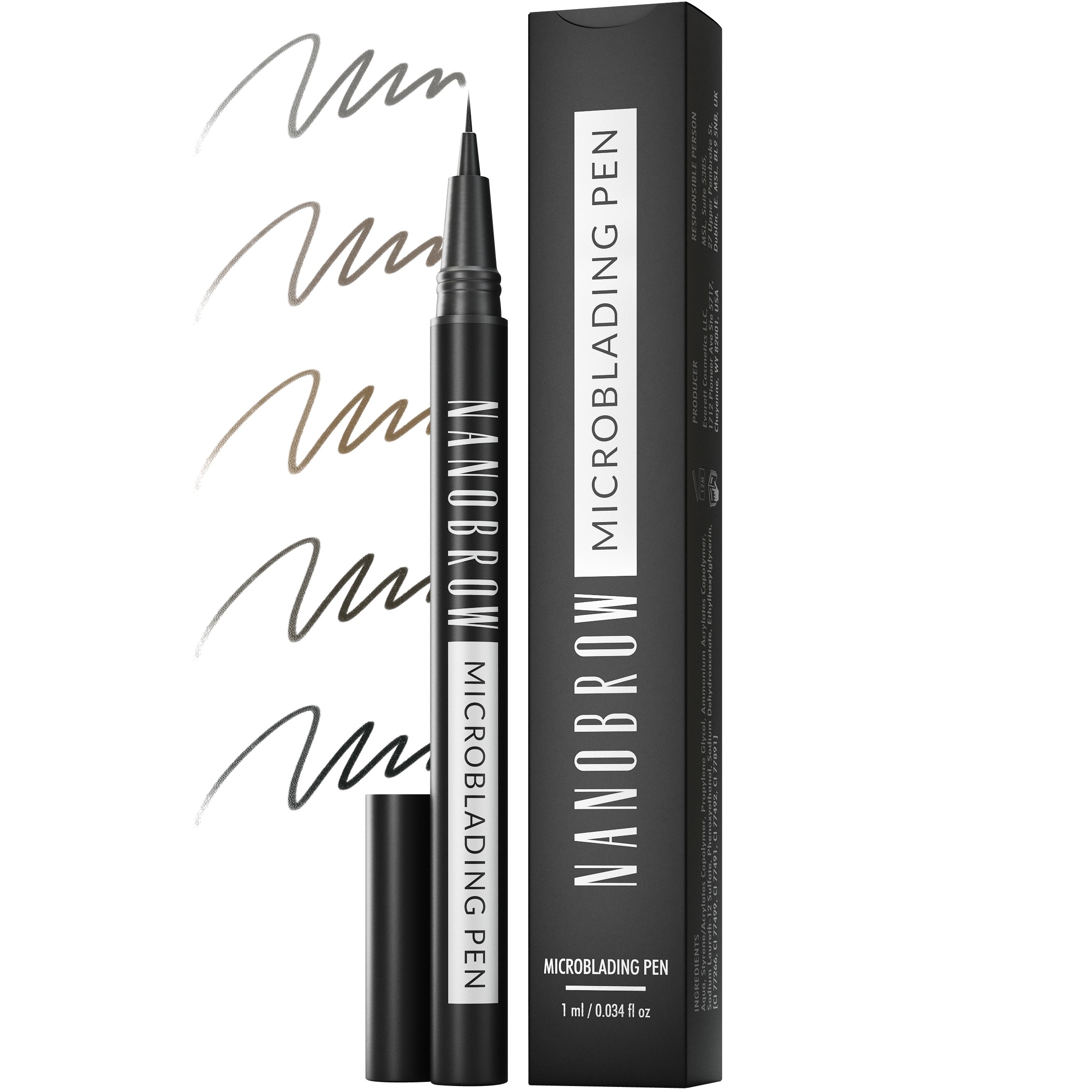 Product available in colors:
Forget about sparse areas with Nanobrow Microblading Pen
Many makeup fans struggle with the problem of gaps, patches and other imperfections in their brows. Fortunately, it's something you can effortlessly overcome when using the right product.
Nanobrow Microblading Pen has been created for those who are fed up with poorly-done brow makeup despite their best intentions.
Thicken and fill in your eyebrows in just a few moments with Nanobrow Microblading Pen!
Why should you make some room for Nanobrow Microblading Pen in your makeup kit?
camouflages gaps,
is extremely long-wear thanks to its waterproof formula,
draws precise lines that will satisfy you every time,
ensures a natural effect combined with an expressive accentuation,
no need to tattoo your eyebrows to achieve the microbladed brow look,
the application is easy so brow makeup will be enjoyable and not time-consuming.
The shades of Nanobrow Microblading Pen – which one to choose?
The Nanobrow pen is composed of intense pigments that allow for achieving a wow effect every single time. Fall in love with it from the first use!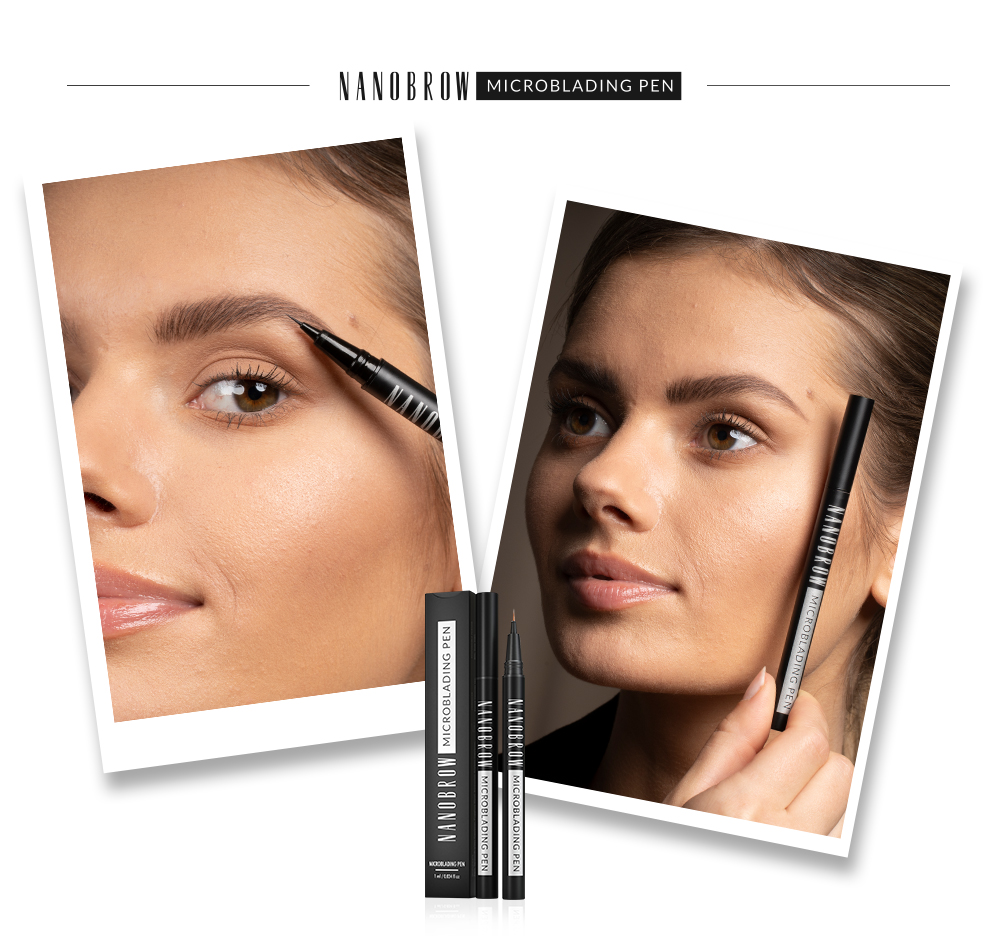 What do happy users appreciate Nanobrow Microblading Pen for?
Nanobrow Microblading Pen is commonly chosen by people who are demanding and have high expectations for their brow makeup.
The pen works incredibly well in the case of skinny eyebrows as well as those arches that only need some slight definition. Fill in the sparse areas and feel as though you've just left a beauty salon. Thanks to the pen's amazing effectiveness you will save money that you'd otherwise spend on expensive procedures.
Opt for easy application, precision, long-wear performance and a smile on your face – go for Nanobrow Microblading Pen!
You can find it at www.nanobrow.co.uk.