The land flowing with honey – Malta – is famous for producing the world's sweetest honey. The Ghasel brand, straight from this extraordinary corner of the world, remembers this perfectly. That's why it created Maltese Honey Body Cream with Maltese honey, which will make you feel special.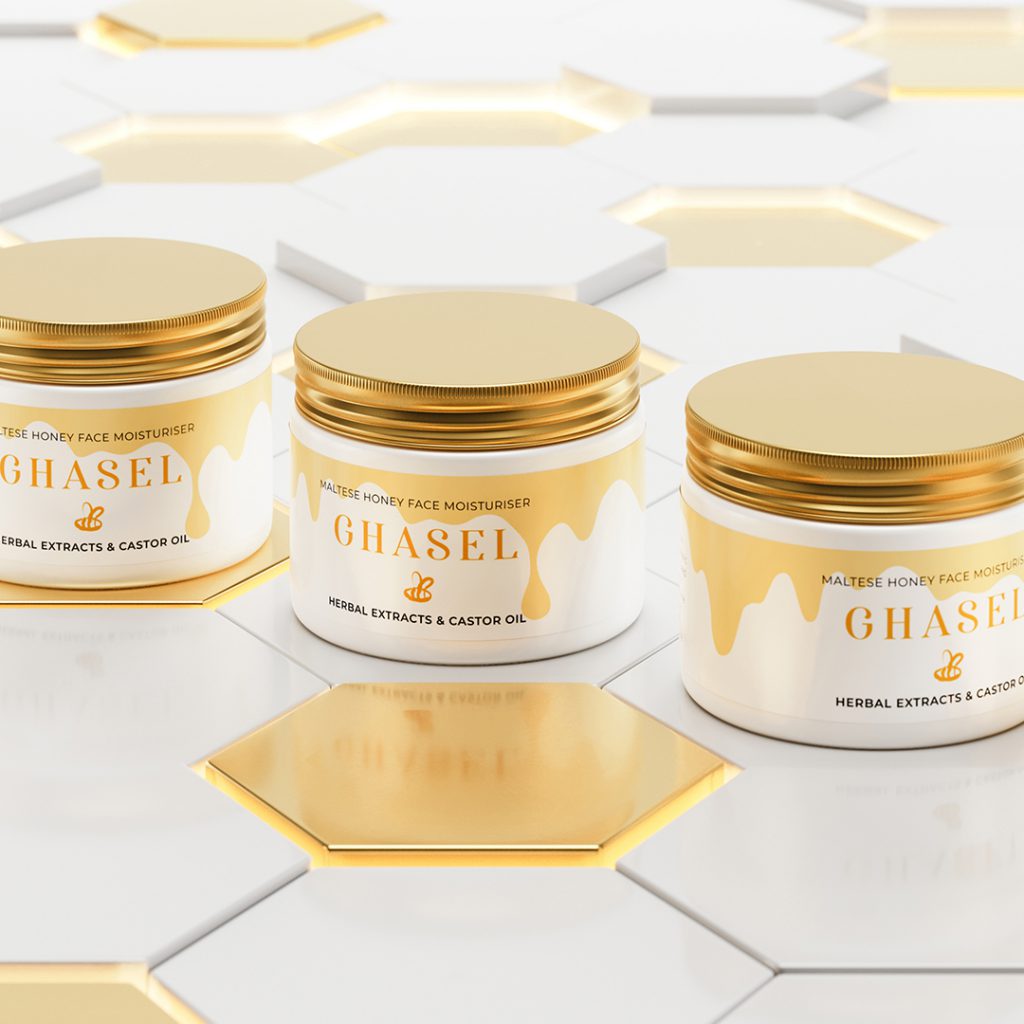 Nature gives the best, and honey is no exception. When choosing honey cosmetics, be sure to include specially selected ingredients. The unique composition of Ghasel body cream leaves the skin velvety soft and flawlessly beautiful.
Ghasel Maltese Honey Body Cream – feel special
Did you know that Maltese honey is irreplaceable in combating skin problems? With both morning and evening application of the cream to the skin, you will quickly get rid of bothersome orange peel skin and stretch marks. With each day your body will gain more and more protective capabilities and will not be intimidated by free radicals, oxidative stress and environmental pollution.
Malta honey is a powerful dose of hydration and nourishment for tired, dull, dry skin. It is a 24-hour solace for the soul and body. The honey scent of the cosmetic triggers a feeling of well-being and extraordinary smoothness of the body.
Choose honey care from Ghasel
Wondering why you should reach for Maltese Honey Body Cream? It's not only a beautiful fragrance, but also a number of benefits for flabby skin. How does it work?
Provides 24-hour hydration
Protects the skin from free radicals
Has anti-aging properties
Combats imperfections
Accelerates wound healing
Contains a complete set of vitamins and bio-elements
Protects the epidermis from moisture loss
Improves skin condition and texture
Reduces fine lines and wrinkles
Provides balance and harmony
Malta is famous for its exceptionally pure honey, which is indispensable for treating skin problems. Specially selected ingredients meet the needs of skin of all ages, so it's always worth reaching for the honey body cream.
The antibacterial and anti-inflammatory properties of Maltese honey combined with shea butter are a powerful boost for dry skin. Vitamins A and E have anti-aging properties that prevent premature aging of the body. Vitamin C, present in the body cream, evens out skin tone, eliminating discoloration and adding a healthy glow, while vitamin D removes signs of fatigue.
Avocado oil, also present in the Ghasel cream, strengthens the skin's hydrolipid film, prevents moisture loss from the skin and is important in the epidermal regeneration process. Calendula extract accelerates wound healing, reduces swelling and soothes inflammation. Minerals such as zinc, which has an astringent and antibacterial effect, and selenium, which improves skin firmness and elasticity are also hidden in the body cream.
Maltese Honey Body Cream is a moisturizing cream for morning and evening care. Feel special. May the force of Maltese honey be with you!