It's time to totally change your eyebrows game! Starting today, you can get perfectly filled in and precisely sculpted brows, looking as if they were created by professional makeup artists! Even if you don't usually put makeup on your eyebrows, thinking it's difficult, you will be successful when using Nanobrow. Get to know Nanobrow Eyebrow Pomade and do your makeup like a pro!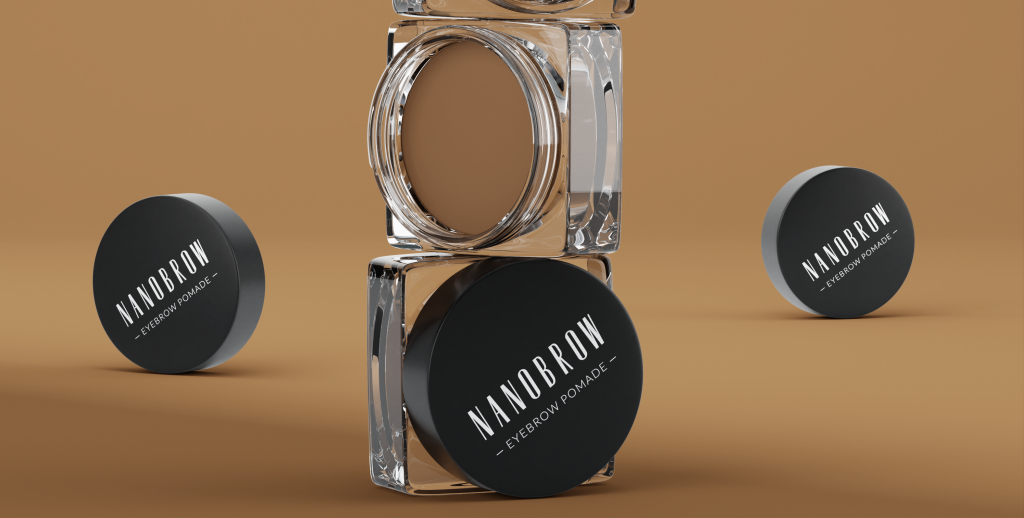 What is Nanobrow Eyebrow Pomade?
The brow pomade is contained in a small jar. It has a wax, paste-like texture, so its formula is rather thick, making the product very malleable and easy to spread on the skin. It delivers a really beautiful, incredible effect. It's also multi-purpose: you can use it in many various ways, for example, draw hair-like lines that will mimic real hairs or fill in the entire eyebrow arch or define them by underlining the lower edge of the brows. What's more, Nanobrow Eyebrow Pomade is great for overlining brows, creating a totally new, proper shape. You certainly won't achieve this effect with powder or a pencil!
What effects does Nanobrow Eyebrow Pomade deliver?
The amazing brow pomade is extremely unique and versatile. By using it, you can:
Draw individual hairs to visually thicken the brows.
Overline the entire eyebrow arch, creating a perfect shape.
Highlight the lower edge of the brows as it should be darker than the rest.
Create an expressive or subtly defined look – depending on the occasion and your preferences.
Fill in your eyebrows with the chosen colour.
Use two different shades to achieve an ombre effect.
Get brow makeup looks that are resistant to sweat, and water, without coming off.
Create various effects, from subtle ones to bold, evening looks.
Nanobrow Eyebrow Pomade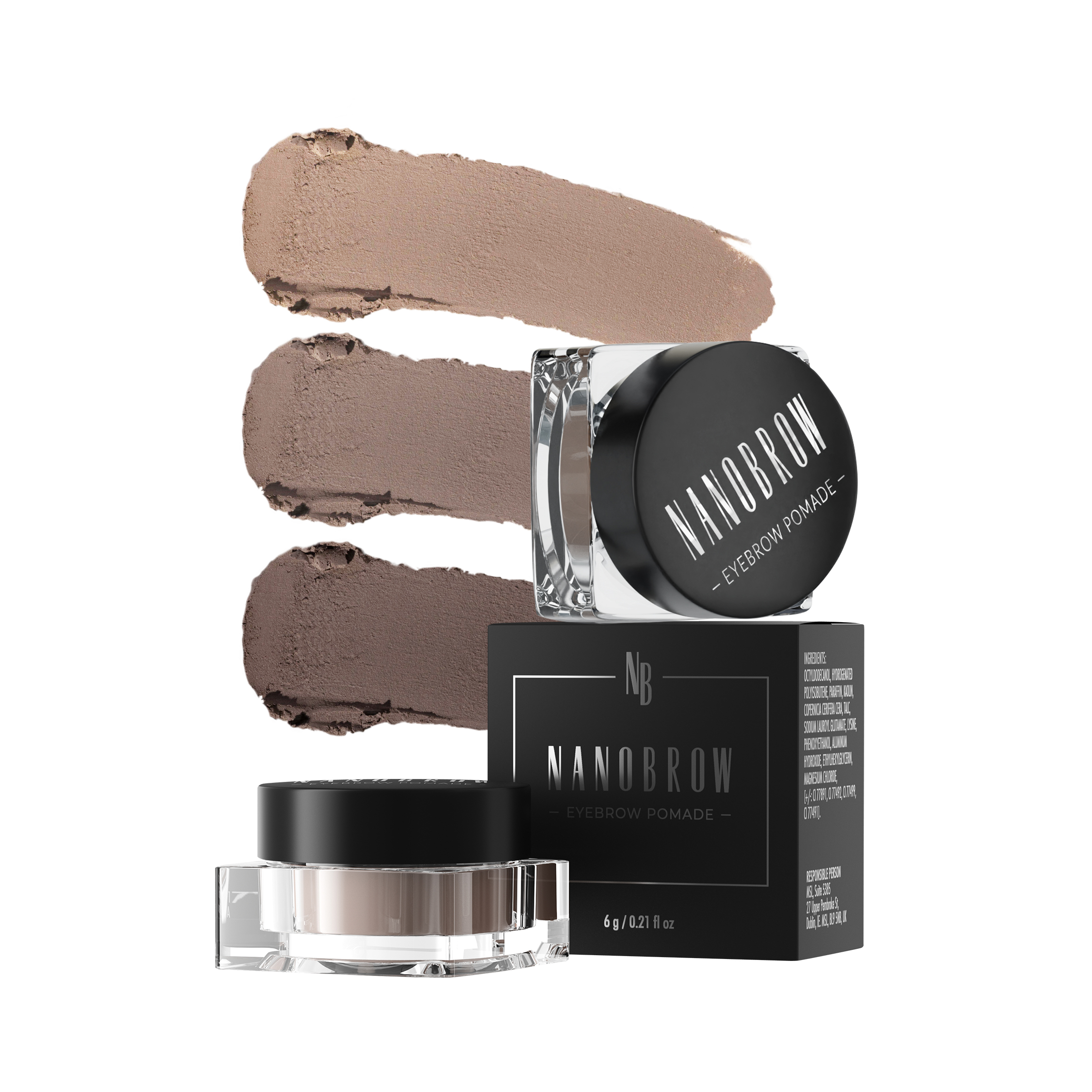 It's available in shades:
Nanobrow Eyebrow Pomade, characteristics of a good pomade
THE RIGHT THICKNESS makes for a pomade that is very malleable and fantastic to work with, creating the best makeup looks.
BEAUTIFUL SHADES that look realistic on the brows, leaving you with a natural effect.
UNMATCHED DURABILITY – Nanobrow Eyebrow Pomade is resistant to water, sweat and doesn't come off. Your brows will survive a rainy day or an intense gym session. This remarkable product is extremely long-lasting!
INCREDIBLE PIGMENTATION that results in an efficient pomade and excellent makeup looks.
HIGH QUALITY that will provide precision on your makeup as the pomade doesn't overload the hairs and leave clumps. It's so great!
Nanobrow Eyebrow pomade can be purchased on the official website, www.nanobrow.co.uk. We recommend learning about the Nanobrow offer: you can find many fantastic brow makeup cosmetics, designed for brow care as well.