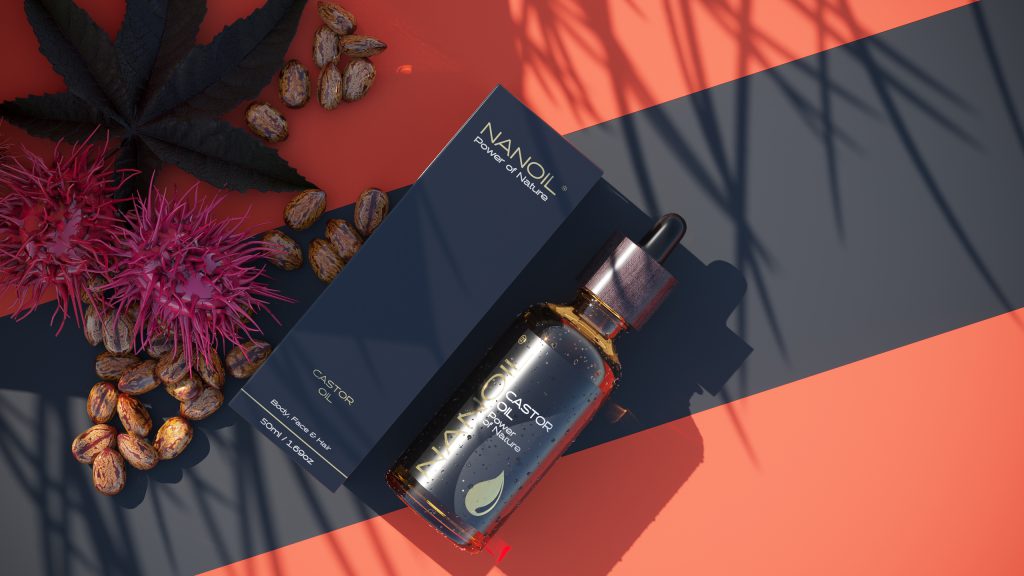 Castor oil is an all-time favorite among beauty oils. It's still wanted on the cosmetic market, and its sale is still growing despite cosmetology achievements and various advanced formulations that are being released. The good old oil is second to none when you fight with hair loss. It's also an amazing natural lash serum. Are you looking for the best-quality castor oil? Choose Nanoil Castor Oil – you'll be pleasantly surprised by the effects.
What makes castor oil so extraordinary?
Castor oil is derived from the tiny, intense red seeds of castor plant. It's obtained through cold pressing. What's important, castor oil has to be cleared of the toxic ricin to be safe and suitable for use in beauty routine. Nanoil released an organic castor oil in a beautiful bottle. It holds the Ecocert mark and abouns in minerals, proteins and triglycerides which contain unique ricinoleic acid. This acid makes castor oil a brilliant oil for skin and hair.
When to reach for castor oil?
Castor oil is a versatile cosmetic which has a variety of uses. In other words it will improve your good looks – from head to toes! Reach for castor oil if:
you struggle with hair loss and want to speed up hair growth
your lashes and brows are weak and you want to nourish them
you want to deeply cleanse the skin and fully remove make-up without chemical-based removers
you have dry skin, especially on the elbows, knees and heels
you want to lessen stretch marks
and you want to improve and strengthen weak nails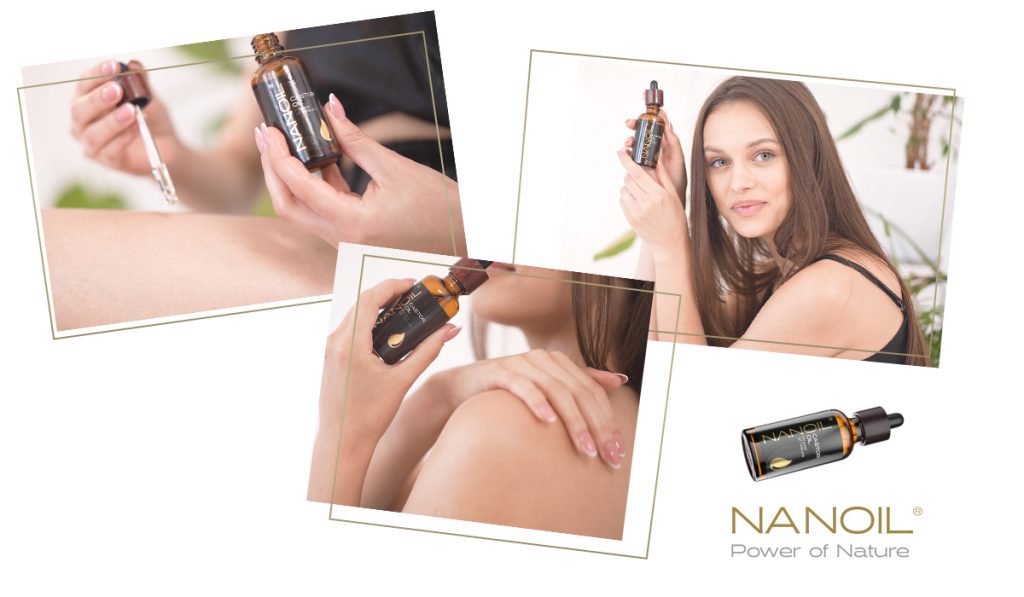 Nanoil Castor Oil – properties & effects
What are the properties of Nanoil Castor Oil? It's a versatile beauty product. In short, it improves both hair and skin. In face care, it helps get rid of imperfections and maintain optimal hydration, which is why it goes with all skin types. As a hair oil treatment, it strengthens the hair from roots to tips, stops it from falling out in excess, and stimulates faster hair growth. Nanoil Castor Oil also works wonders if you're bothered by sagging skin, cellulite or stretch marks. If you give it a chance and use it regularly, then you'll enjoy silky, healthy skin for sure. Castor oil is also said to be a great remedy for tired muscles so it's perfect for body massage after a workout.
Nanoil Castor Oil – reviews
If you're shopping for the best castor oil to use on hair, brows or nails, use the top-rated one. Nanoil Castor Oil is a best-selling beauty oil and many consumers write positive reviews about it. You can read about its amazing properties at www.nanoil.co.uk