Vitamin C is an essential substance regardless of your age or skin type. It brightens pigmentation marks, protects from the sunlight, boosts radiance and prevents skin aging. The best one can be found in a highly-concentrated, lightweight face serum. Which one should you choose to experience the amazing effect of vitamin C on your skin?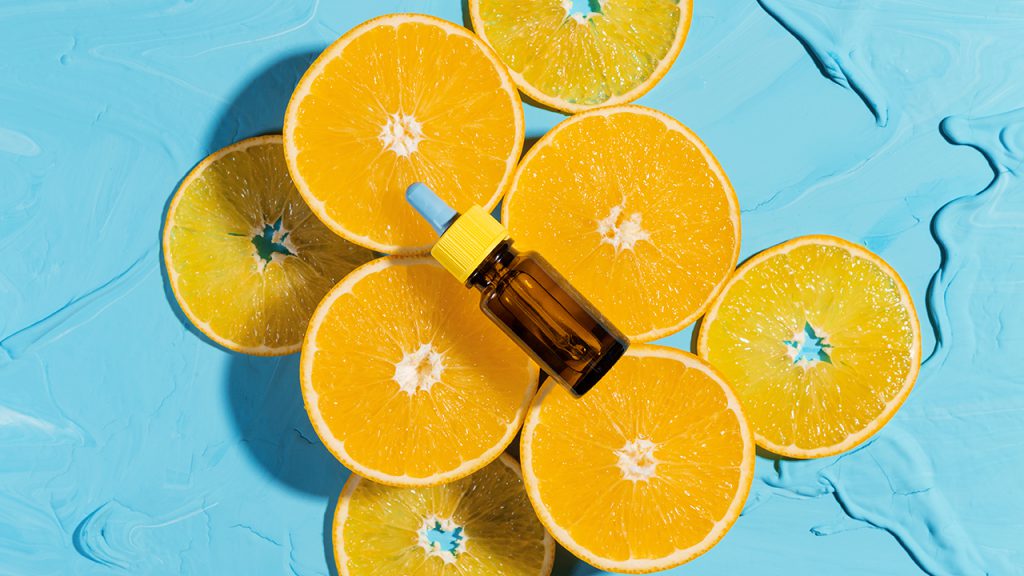 Vitamin C serums are currently best-sellers because this vitamin is a remarkable brightening, radiance-boosting and antiaging ingredient. Let's see the effect of vitamin C on the skin and discover the best products enriched with it!
5 effects that every-day use of vitamin C face serum gives
Why it's good to use face serums with vitamin C? Because this ingredient alone makes every face serum give you splendid effects provided that you apply it every day. See 5 effects you can achieve by using the vitamin C face serum every morning and evening.
1. Reduced wrinkles
Vitamin C serum is popular among women who spot first face lines. Ascorbic acid effectively protects against free radicals and consequently delays the skin aging and minimizes fine lines. Vitamin C also restores the skin's natural density. It aids the synthesis of collagen and elastin – two proteins keeping the skin plump. Thanks to vitamin C serums, the skin is elastic, firm and smooth.
2. Less noticeable pigmentation marks
Reduction of dark spots is one of the most common effects mentioned when talking vitamin C skin-care products. Ascorbic acid has a pigmentation-reducing effect so it efficiently evens out the skin tone and brightens dark spots that have occured because of the hormonal imbalance, the sunlight, acne or inflammation.
3. Anti-acne treatment
Vitamin C is good to use daily if you struggle with acne skin – not only because it brightens dark spots that may appear in place of blemishes. Ascorbic acid soothes the acne symptoms, prevents inflammation and accelerates skin healing. Plus, it has a gentle exfoliating effect and evens out the skin tone.
4. Reinforced capillaries
Vitamin C serum is also a remedy for broken capillaries. If you want to get rid of the hated spider veins, ascorbic acid is able to aid you because it strengthens and seals the capillaries as well as improves the blood flow.
5. Antiaging and revitalizing effect
The rejuvenating effect seems to be the top quality of vitamin C – in a form of a highly-concentrated serum, it strongly and effectively aids your daily skin care. Ascorbic acid nourishes and revitalizes the skin and shields it against the sunlight, free radicals and pollution. It all helps the skin remain radiant and smooth for the younger-looking, healthier face.
5 best vitamin C face serums that are worth using every day
Not every vitamin C skin-care product works effectively! The form of vitamin C included in serum is the key thing – when it's stable, we can be sure it reaches the dermis and gives better effects. Let's use the right vitamin serum so the skin can repay us looking healthy and flawless.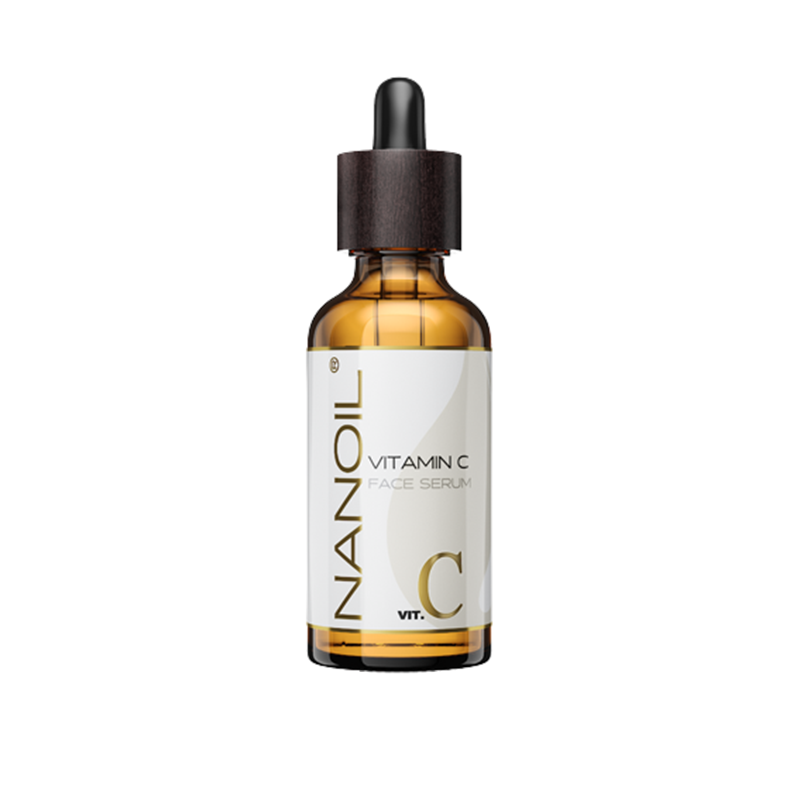 1. Nanoil Vitamin C Face Serum
No 1 among vitamin C serums! The best set of ingredients, simple form and 100% effectiveness. The Nanoil Serum based on vitamin C satisfies the most demanding customers. It contains stable form of vitamin C – ethyl ascorbic acid – whose effect is stronger thanks to the root extract of a plant known as Punarnava in the natural medicine. Thanks to this blend of ingredients, the Nanoil Vitamin C Face Serum:
effectively brightens dark spots.
makes the skin healthy and glowing again.
reduces acne-related irritations.
smoothes fine lines and uneven skin tone.
restores the youthful appearance.
protects against the UV rays and free radicals.
prevents broken capillaries.
More info at: www.nanoil.co.uk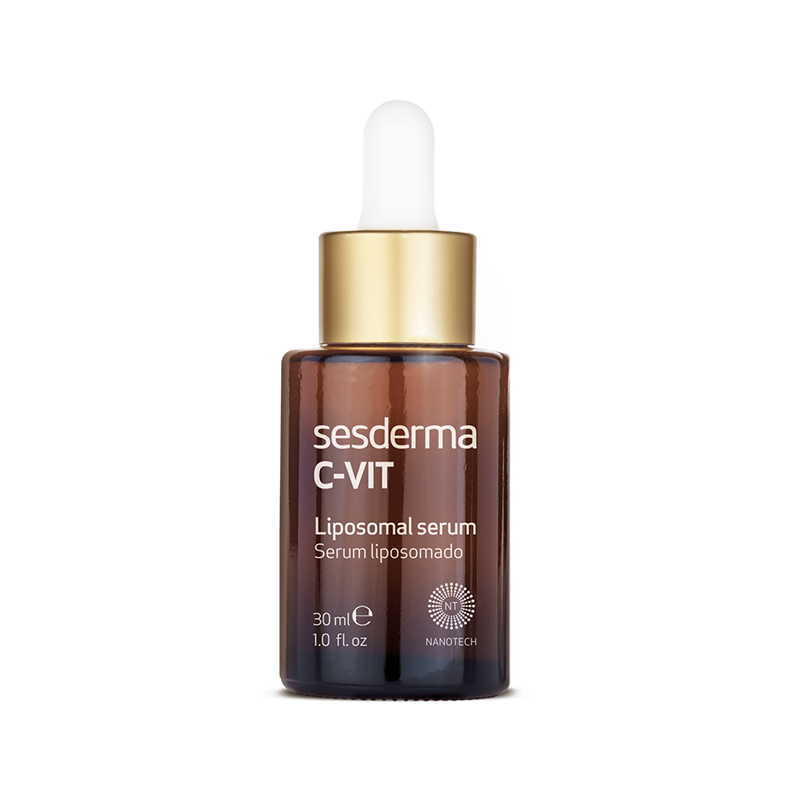 2. Sesderma C-Vit Liposomal Serum
Sesderma C-Vit is another vitamin C best-seller yet it's way pricier than no 1. This liposomal serum with a stable form of ascorbic acid is resistant to oxidation. The product also holds ginkgo extract, white mulberry extract, hyaluronic acid and quercetin (flavonoid). On the one hand, this concentration of substances ensures effective revitalization but, on the other hand, it might trigger irritations if your skin is sensitive.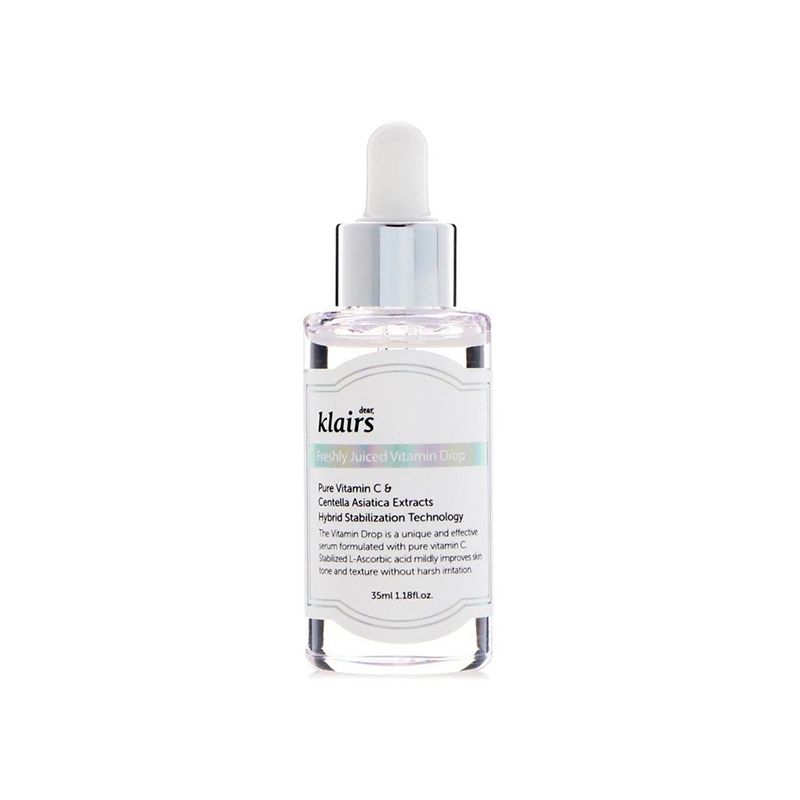 3. Klairs Freshly Juiced Vitamin Drop
The minimalist bottle of the Klairs Freshly Juiced Vitamin Drop doesn't hold a minimalist formula. Apart from ascorbic acid, this product contains polypeptides that strengthen the natural hydro-lipid layer of the skin and complex of plant extracts: Centella asiatica, yuzu fruit, lotus flower, peony root, grapefruit, Baikal skullcap, Chinese quince and even broccoli extract. Thanks to them, the Klairs serum has antioxidant, nourishing and antiaging properties. Still, this serum works merely as a preventive treatment so it doesn't aid in fighting the existing wrinkles or dark spots.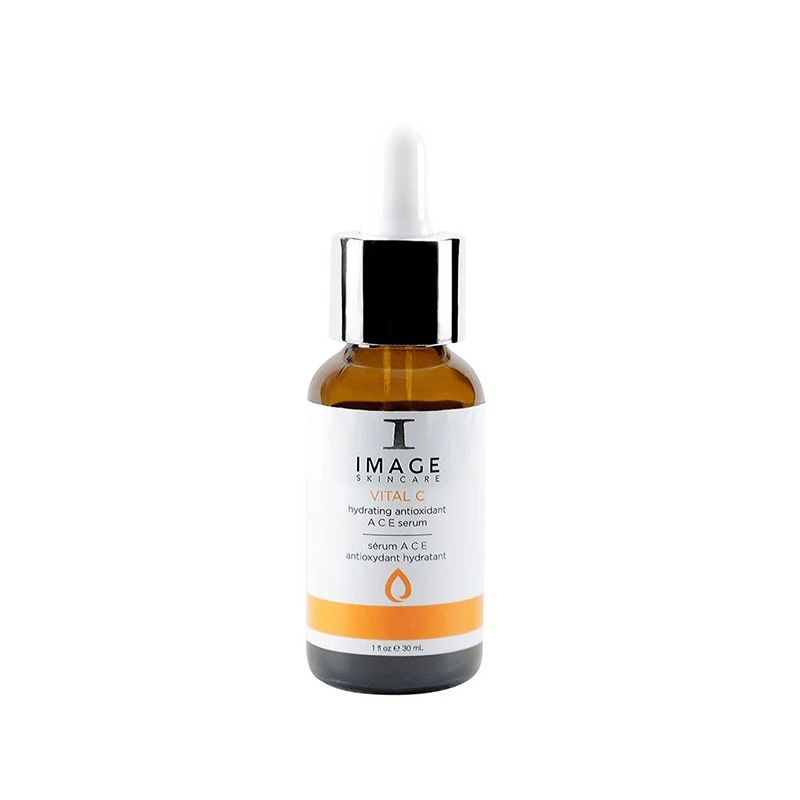 4. Image Skincare Vital C Hydrating Antioxidant A C E Serum
The Image Skincare Serum is yet another vitamin C product we present. As the full name suggests, the serum hydrates the skin and inhibits oxidation. The name also tells us that vitamin C has been combined with two other skin-enhancing vitamins: retinol (vit. A) and tocopherol (vit. E). You must remember that retinol keeps you from using the serum in the morning unless you apply a sunscreen (vit. A may cause hypersensitivity to the sunlight). Plus, the price of the Image Skincare Vital C Serum is really high.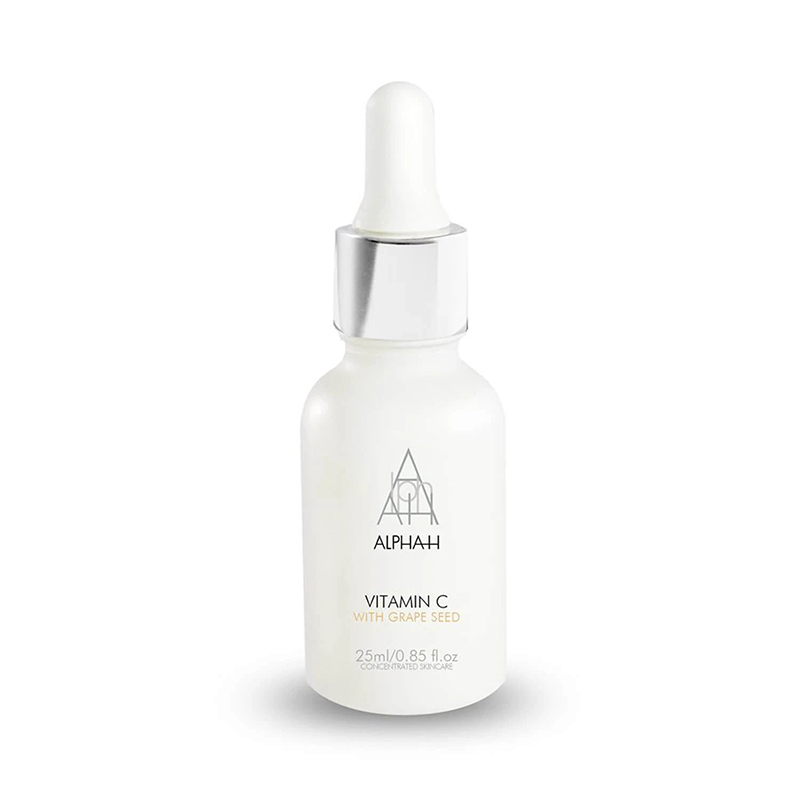 5. Alpha-H Vitamin C with Grape Seed
The vitamin C serum from Alpha-H takes the fifth position in our mini-ranking. This intensive daily skin-care serum stimulates the production of collagen, improves the skin's structure, reduces hyperpigmentation and guarantees protection against the external aggressors. It's all possible thanks to the combination of ascorbic acid, grapeseed extract and glycyrrhiza extract. Too bad the price of the Alpha-H serum isn't encouraging, plus – according to reviews – it doesn't give fast results or work for every skin type. Still, it surely deserves to be noted.