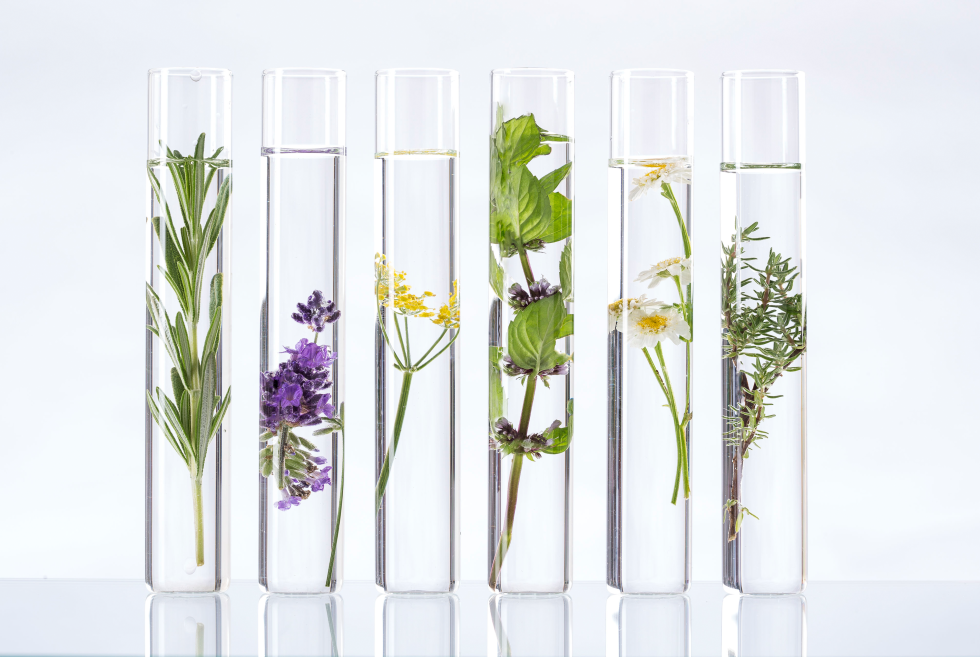 Natural cosmetics, also known as either eco cosmetics or organic cosmetics, are manufactured with the use of safe ingredients only. They are substances or vegetable, animal or mineral origins, which production limits only to natural processes such as: distillation, drying-out, cold pressing or extraction. Not without a reason natural cosmetics are more expensive than popular ready-made cosmetics available in drugstores because their production is rather costly and time-consuming; also, the regulations such products have to comply with, are really high. Learn the natural substances used in cosmetics and their properties.
Natural substances used in cosmetics
Aloe & Cactus
Aloe flesh delivers soothing and healing action, therefore creams and gels featuring this substance are widely-applied in problematic skin care. For example, aloe extract is used for treating acne-prone skin, skin that features scars or discolorations. When it comes to cactus, it's a rich source of pectin, resin and flavonoids that are especially helpful with treating eczema and other similar skin problems.
Algae & Clay
Algae and various aquatic plants supply skin with essential microelements and nutrients. Green marine clay contains over 20 'life minerals' thanks to which it cleanses and stimulates skin self-renewal processes.
Tea
In general, tea soothes skin. The best skin-relievers are red, green and white tea. It's a valuable source of anti-oxidants, it regenerates and reinforces skin. Also, tea is able to delay skin ageing processes fairly significantly.
Manuka Honey
Manuka Honey displays antiseptic, anti-inflammatory and strongly cleansing features. It's used to accelerate healing of wounds and handle similar skin problems. Manuka Honey doesn't only combat acne but also speeds up disappearance of post-acne marks and prevents skin blemishes. Moreover, it's able to replenish skin with water and light it up.
Seeds
Composition of natural cosmetics, such as scrubs, exfoliating masks or nourishing balms and lotions, often contains grapefruit seeds, powder obtained from cocoa seed scales and avocado butter.
Herbs
Horsetail and nettle strengthen skin, hair and nails. Candelion clock leaves extract effectively reduces visibility of freckles and other skin discolorations. A highly reliable method for dealing with reddened hands is a herbal bath with oak bark, horsetail and nettle. Lupin is known for its cleansing and skin-tightening action. Comfrey knows how to heal wounds faster. Of course, these are just a few examples of beneficial action delivered by herbs.