Every spring, beauty salons are under siege. The general conviction has it, that after winter, the time for showing a concern for our skin and to prepare it for summer has come. Women perform face peel, put on beautifying masks, undergo moisturizing treatments and have their nails painted. When summer is coming, most women want to change their winter appearance, that is why, they are also having their hair trimmed or died. How do women take care of their eyes? And what methods do they adopt to beautify their eyelashes?
How to take care of eyes and eyelashes?
At beauty salons we are exposed to various eye skin area beauty treatments. These are, for example, moisturizing masks, collagen eye pads, massage, swelling and livid reduction treatments and mesotherapy of eye skin area. The last method is based on the subcutaneous injection of chemical substances which, in turn, are to reduce body fat level, lower the visibility of scars, discolorations, wrinkles, as well as, bruises and bags under the eyes. Nevertheless, this method has not been thoroughly tested yet, and, as a consequence, these may lead to many complications.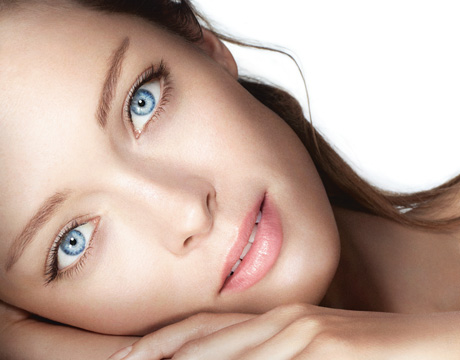 The beauty salons offer also eye beautifying treatments, also known as, eyelash lengthening and thickening processes. How does this kind of treatment look like? In general, to every single natural eyelash, a beautician attaches one false eyelash made from synthetic material, silk or siberian mustelidae's fur. When it comes to the thickening, the beautician attaches two or three false eyelashes to those growing on the client's eyelid. Reportedly, 8D method is also available in beauty salons' offer when 8 false eyelashes are attached to the one natural. Eyelash lengthening, as well as, eyelash thickening treatment performed in the above-mentioned way is rather expensive (several dozen of pounds plus the cost of supplementary treatments) and time-consuming (it lasts even up to three hours, whereas, the supplementary treatments last approximately an hour and a half.) What is more, the contraindications of this beauty treatment may include: allergies, skin disorders. Moreover, clients who are hyperactive or undergone plastic surgery are not allowed to benefit from this cosmetic therapy. Nevertheless, when this beautifying treatment has been performed, is not allowed to rub eyes, put on make-up (that include also covering eyes with mascara), use a sauna or a swimming pool, and even sleep on your side. During the treatment or shortly after it, it is possible for irritations to occur. This inconvenience may be caused by the equipment usage like, for example, adhesives or false eyelashes themselves. What is more, the length of the treatment and the necessity of keeping your eyes widely-open all the time can result in congestion and lachrymation.
Yet another beauty treatments which are designed to make our eyes look stunning are both occasion makeup and permanent makeup. The first type of makeup is applied before special events like, for example, a wedding, a photo session etc. When the big event is finished, makeup is removed normally. On the other hand, permanent makeup lasts longer. A beautician simply tattoos the skin of a client. No matter whether this process considers eyeliners or lips correction, the procedure does not change – a colourful pigment is inserted under the skin of a client's. This beauty treatment is extremely painful, lasts long and is also rather expensive. Obviously, irritations can occur right after the procedure is finished.
What are eyelash conditioners?
An eyelash conditioner influences the condition of eyelashes, as well as, activates the growth of eyelashes in their natural way. How is it possible? Such cosmetics include active substances of plant origin, flower extracts, vitamins and moisturizing substances. The combination of all those substances provides eyelashes with nourishment, and the eyelids and the skin around them with protection from possible allergic reactions. The eyelash conditioners make eyelashes longer, thicker, darker and enhance their volume. Additionally, they moisturize, strengthen and regenerate eyelashes. Basically, eyelash conditioner treatment lasts for six months. During this cosmetic therapy the cosmetic is to be applied on the lower and upper eyelids with the aid of a small brush. It is important to remember, that before each and every single application eyelid skin has to be completely clean and dry. The conditioner cannot work appropriate on the skin which has not been cleansed beforehand. The first outcomes are noticeable after several weeks of application, and the final results are visible after three months. When the desired effects are achieved, it is suggested to apply the conditioner every three days per week.
Nanolash eyelash conditioner
Due to Nanolash, every woman is able to have the kind of eyelashes she always dreams about. The beauty treatment is easier, faster and more pleasant than other methods of lengthening or beautifying eyes and eyelashes.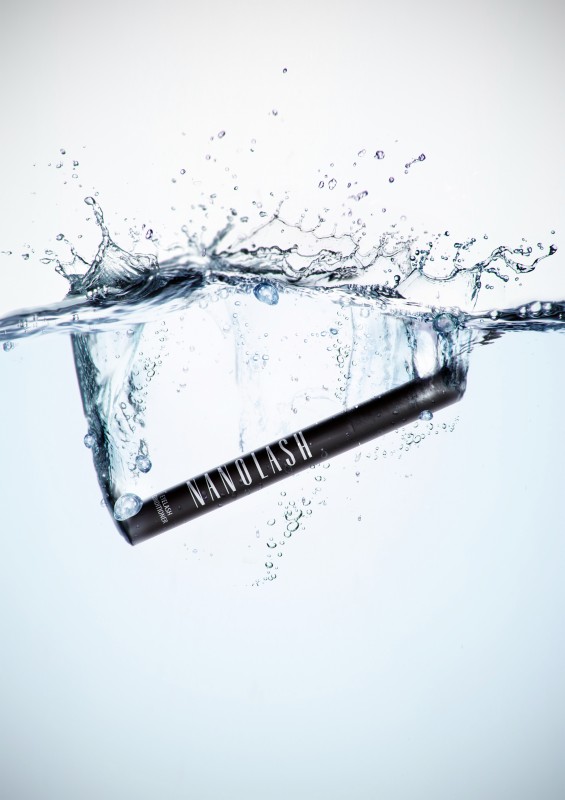 What properties has Nanolash got? This eyelash conditioner not only thickens, volumizes  lengthens and darkens eyelashes but also strengthens and regenerates our little eyelid hair. This kind of effects are achieved  thanks to the natural composition and active substances of plant origins. Those substances activate eyelashes to grow and protect eyelid, eyes and the skin around them from irritations.
Nanolash is sold with a company of a small brush. By dint of the brush, it is easier to paint a thin line on the upper and lower eyelid, just at the eyelash line. The application should be performed every evening till the desired effects are achieved. The first results are visible after two or three weeks, and the final ones are gained after two or three months. A single package of Nanolash contains 3 ml of the cosmetic. This is sufficient for six moths of the beautifying treatment.