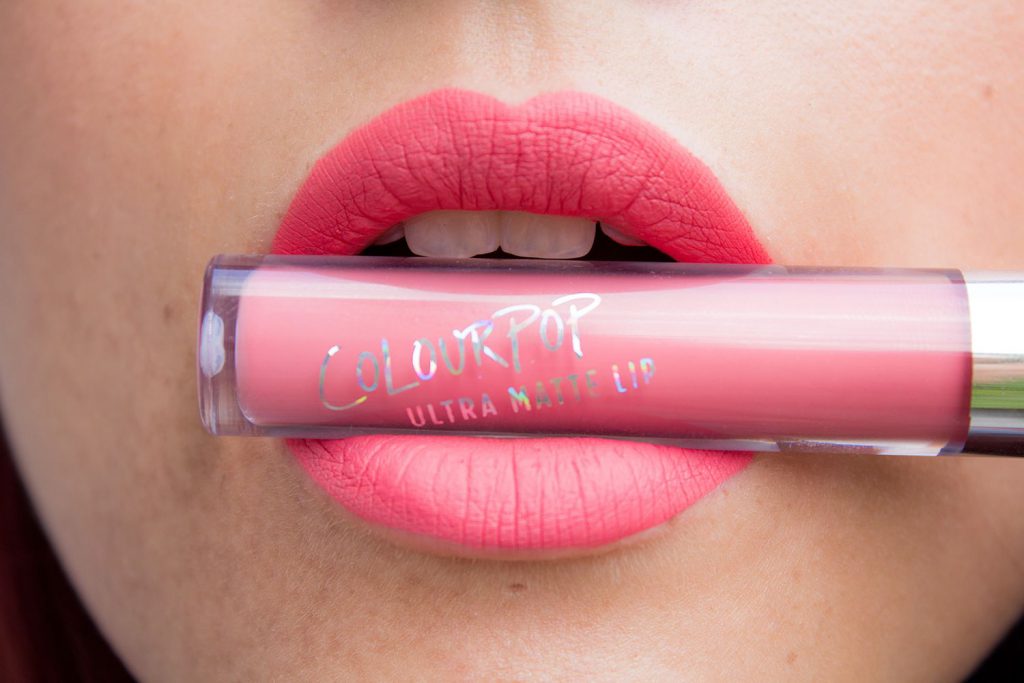 Matte lipsticks have become extremely popular recently. Make-up artists, beauty bloggers and celebrities completely fell in love with them. How to apply matte lipsticks so that your lips are not dry and chapped? Here are the simplests tips.
Matte lips look beautiful, alluring and really feminine. More often we decide to return to the classics from shiny and satin lipsticks. Matte lips look amazing, making a match with almost every stylization. This is a perfect choice regardless of the type of occasion – be it work or big night out.
Matte lipstick – disadvantages
Unfortunately, the main disadvantage of matte lipsticks is how much they dry out our lips. Such cosmetics lack moisturising ingredients (in order to obtain the matte effect), hence they can dry lips and cause discomfort. It is hard to refrain from licking the dry and rough lips, which along with spoiling the effect of make-up can also compound the issue.
This is the reason why many women decide to give up using their matte cosmetics. Even though at first the application itself seems difficult, practise makes perfect. But what to do when your favourite matte lipsticks dries out your lips?
When your matte lipstick dries out your lips…
Unfortunately, the specific formula of dry lipsticks causes the skin to dry and become rough. This is a characteristic of every matte lipstick on the market. However, we can effectively counteract.
If any of your other lipsticks also dry your lips, it is a sign that your lips are in a poor condition. If they are chapped and tend to peel, it may indicate that they lack proper hydration and nutrition – matte lipstick with only accentuate it. For this reason, it is very important to use matte lipstick on well-groomed and properly prepared lips. Only then will the effect be perfect and the lipstick more durable.
How to prepare your lips for a matte cosmetic?
Dry and peeling skin is the most common reason why matte lipsticks give unpleasant effects. Peeling skins will reduce the durability of the product and also make it difficult to apply the lipstick evenly so the effect of dried lips worsens. How to avoid it?
Step 1. Lip scrub
Mix a tablespoon of natural honey with the same amount of brown sugar. Apply this home-made scrub and massage the lips for 2-3 minutes. You can also use a ready-made scrub (available at any drugstore) or massage the lips with a soft, slightly moistened toothbrush – the effect will be the same.
Step 2. Lip balm
Do not forget about proper moisturising in the form of a lip balm. A cosmetic rich in nutrients should always be with you to be used whenever the lips become drier. This way, whenever you want to use the matt lipstick, your lips are properly prepared for it.
Step 3. Lipstick primer
A lipstick base is a product often omitted during make-up. This is a mistake because a good quality primer guarantees a beautiful effects and prevents the lips from drying out. The primer not only prolongs the durability of the lipstick, but it can also moisturise and nourish the skin as well as create an invisible and imperceptible barrier on the lips that prevents overdrying.
How to apply matte lipstick?
It turns out that how we apply the lipstick matters as well. Matte lipsticks are demanding, there is no doubt about it. Under no circumstances should you apply too much of the product – it will not beautify your loo. If we use too much, our lips will be overloaded and the product will collect in the corners of the mouth or create a hard, cracking crust on their surface.
So how to do it properly? The matte lipstick should be applied with the use of a small brush and in an amount enough to cover the lips with a thin layer. The excess should be removed with a tissue. The last step is to powder the lips with a transparent powder.
What if those tips don't work…
If your lips become dry after each application of matte lipstick even though you have prepared them for this, you can use another simple trick. Add 1-2 drops of almond oil to the lipstick tube (it works only with liquid lipsticks). Thanks to this, the cosmetic will moisturise the lips gently and will be easier to apply.
Minus: almond oil can give the matte lipstick a bit of shine – still, it depends both on the lipstick and oil.