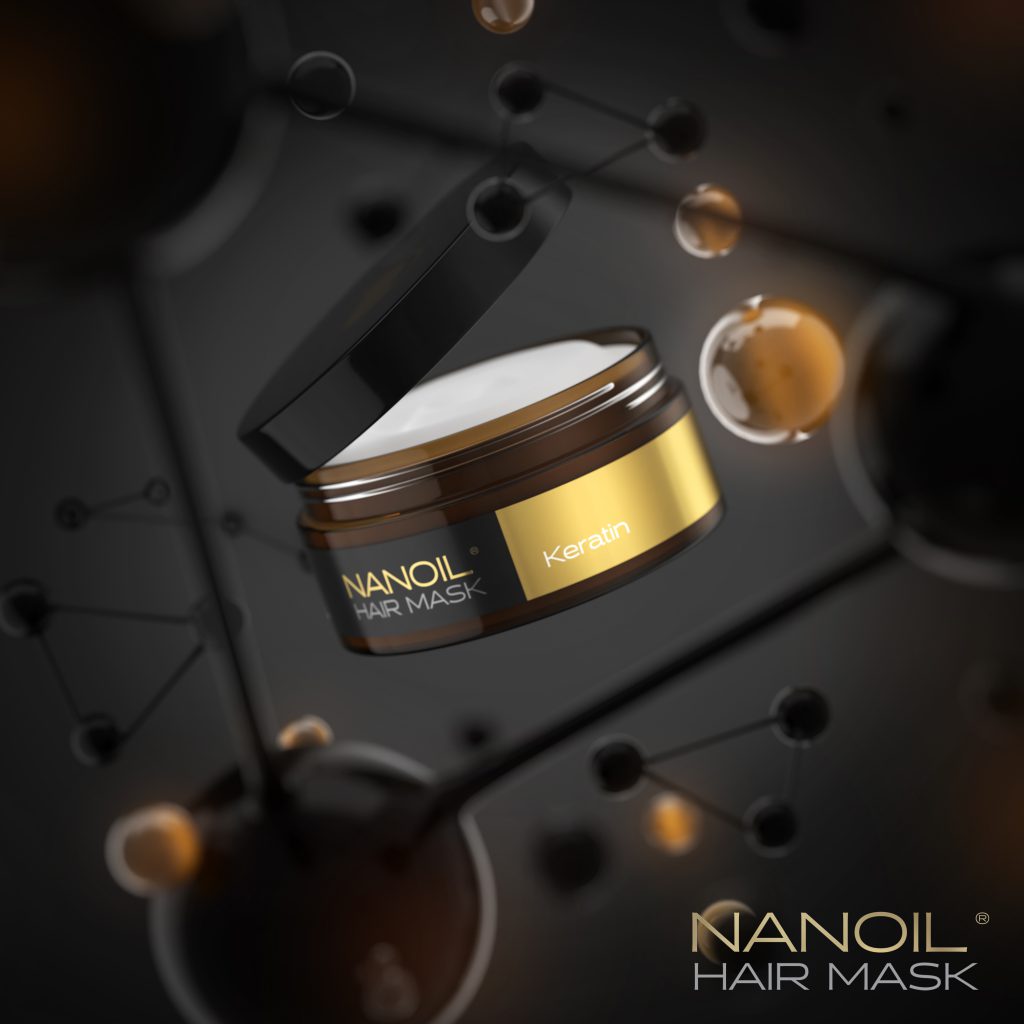 Is your hair damaged and you have no idea how to make it look lovely again? You need a treatment which is high in hair-repairing keratin, just like Nanoil Keratin Hair Mask. See why it's women's top pick!
These days we seem to devote more and more time to our hairdos because weakness, breakage and damage of hair is getting very common. This happens for a few reasons.
The most common causes of damaged hair
Shockingly, over 90% cases of hair damage is the result of our negligence, e.g. unsuitable hair-care products or not caring for hair at all. We are often unaware of the number of things that cause damage to our hair:
tugging while detangling
hot airflow and keeping the dryer nozzle too close to the scalp
overuse of flat iron or curling wand
(improper) coloring on a regular basis
sleeping with your hair down
brushing wet, tangled hair
wearing tight hairdos too often
There's more to it, though! Apart from hair-care and styling mistakes, there's a list of other things that make the hair worse. The examples include unhealthy diet lacking nutrients, stress, different disorders and diseases, medication, environmental pollution, UV.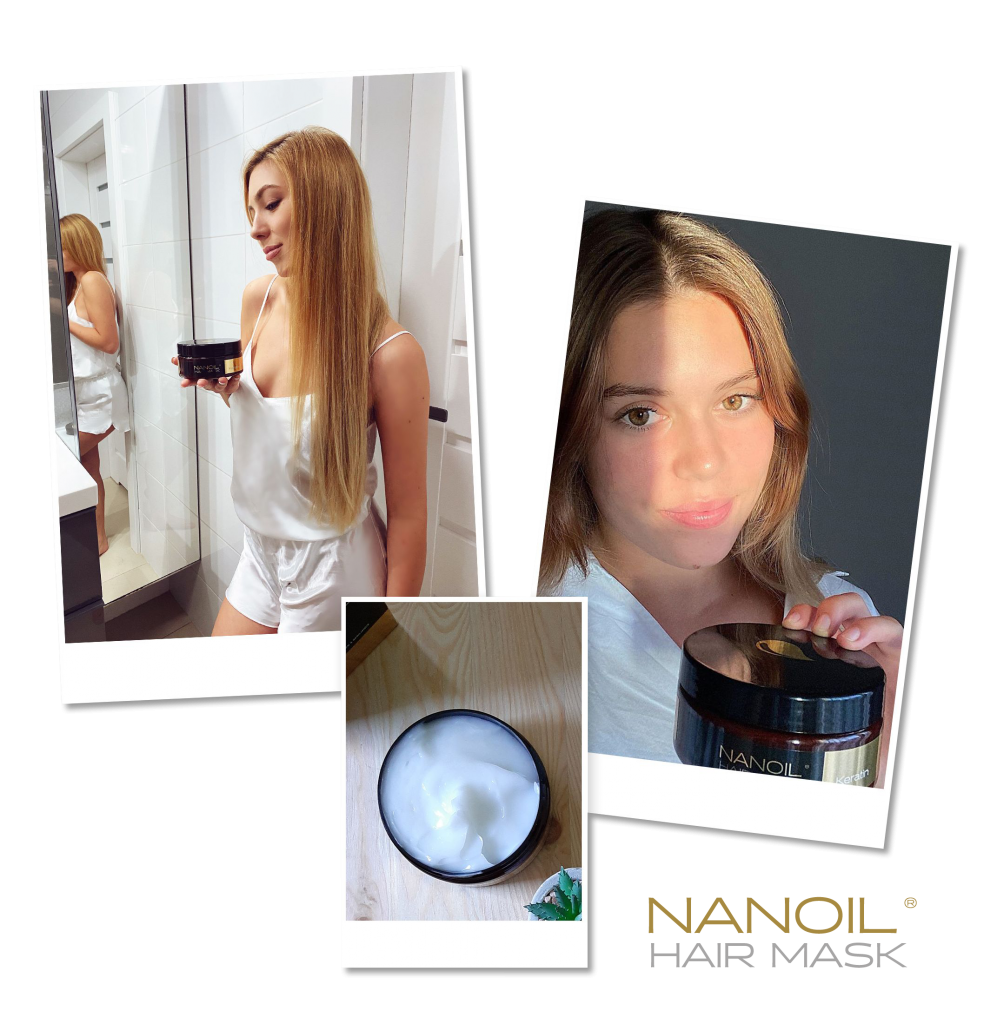 How to take the best care of damaged hair?
Preventing damage is essential. You can use natural vegetable oils which lock moisture in, revitalize the hair and work as a natural shield against toxins, free radicals and the sunlight. At the same time, you need to try to avoid stressful situations, eat a healthy diet, and be gentle for your hair. Still, all this sometimes proves not enough…
When your hair loses shine, breaks, is dull and unruly, crying for help, you need a stronger treatment.
Nanoil Keratin Hair Mask has been designed to repair, strengthen, and rebuild damaged hair. It is the best remedy for over-processed, brittle, split hair as it works to revive the hair since the first use.
Nanoil hair mask rich in keratin
What makes Nanoil Keratin Hair Mask work so well? Undoubtedly, this is the best mask for damaged hair because it is based on liquid keratin molecules which naturally repair hair damage and have a strengthening effect, regardless of the level of damage. Apart from the protein, Nanoil mask is rich in panthenol (provitamin B5) that keeps the optimal level of moisture and elasticity.
Thanks to the two ingredients, Nanoil Keratin Hair Mask:
rebuilds damage from within.
prevents future damage.
strengthens and makes hair more resilient.
prevents splitting and hair breakage.
makes hair smooth, healthy and shiny again.
By using the keratin hair mask from Nanoil you can be sure to get healthy, strong, beautiful hair without much effort. This lightweight product is non-overburdening because it works inside the hair – where the enhancement is necessary.

3 easy steps: how to use a Nanoil mask?
You probably think that fixing damaged hair must be a lengthy and bothersome process. You're wrong! With Nanoil products hair repair is sheer pleasure: Nanoil keratin mask smells like heaven and has a smooth texture. Plus, you don't need to spend hours on long treatments!
How to use Nanoil Keratin Hair Mask?
Step 1. Wash your hair as usual.
Step 2. Apply a portion of Nanoil mask on damp hair.
Step 3. Rinse the hair after 15-20 minutes.
Only three steps keep you away from lovely, strong, revived hair. Get your Nanoil mask and see that this mask for damaged hair used on a regular basis is really the best solution to try on brittle, lifeless strands.