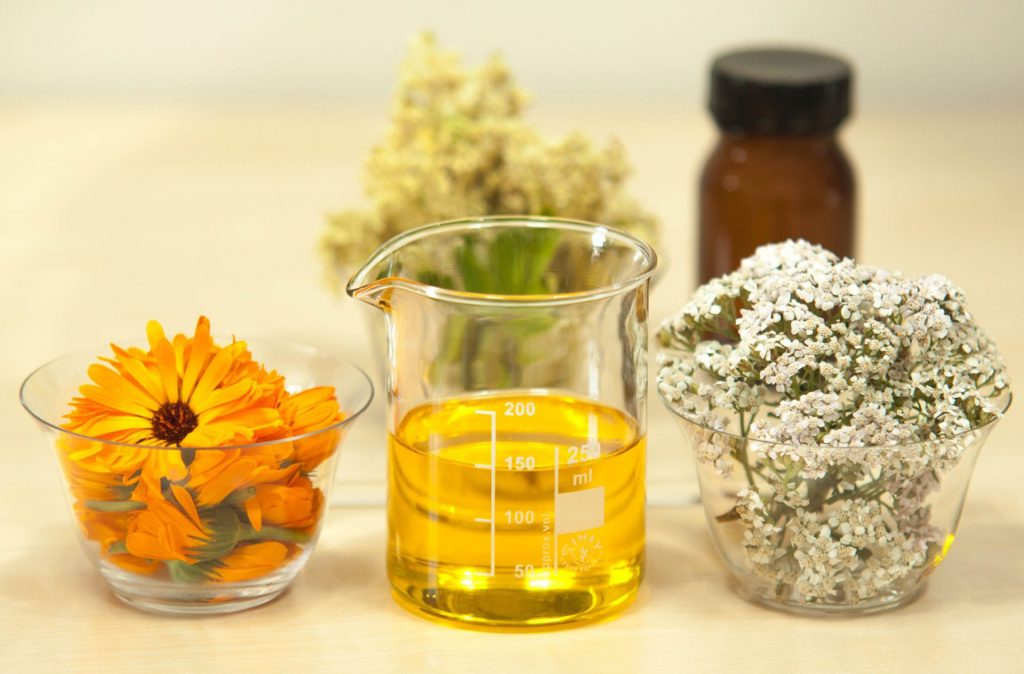 Oils can be used not only in hair care, but also in face and body care. Due to the high content of nutrients, more and more people decide to replace their cosmetics with oils. Will they help you take care of your skin? What properties do they have and which oil to choose for a particular type of skin? let's check it out!
Choose oil for your skin type
MATURE SKIN 
Mature skin is thin, dehydrated, with the first signs of ageing. In this case, the best care will be non-drying and semi-dry oils (sweet almond oil, apricot kernel oil, plum seed oil, olive oil, macadamia oil). If the mature skin is well moisturised, it is enough to choose drying oils (rose, linseed, jojoba, tamanu). For a daily application, just a few drops of these products mixed with cream are enough.
OILY SKIN
Oily skin with a disturbed hydro-lipid layer is also in need of oils. The best will be drying oils applied together with the cream. Make sure to apply them properly. First of all, cleanse and tone the skin of the face, then apply a bit of oil combined with your favourite cream. Wait a moment until the cosmetic is fully absorbed, then apply your makeup as usually.
SENSITIVE SKIN
This type of skin is usually susceptible to allergic reactions and reacts with irritation to newly used cosmetics. If you want to reduce this risk, you should use ecological oils, refined and cold pressed.
Properties of oils
Oils should be used until they provide desired effects. And how do they work? Below you will find some of their properties:
face protection in winter – oils protect the skin against frost, wind and cold temperatures; this action prevents water loss and damage to the hydro-lipid barrier;
the hydro-lipid barrier regeneration – the combination of oil and cream should bring the best results; they smooth out the skin and eliminate the feeling of tightness;
soothing irritations, smoothing out wrinkles, as well as providing anti-inflammatory and antibacterial properties.
Can oils clog skin pores?
It all depends on the type of skin. The use of oils on oily, acne, seborrheic and dehydrated skin may cause clogging of the pores and thus deterioration of the skin condition. It is important to allow the skin to breathe and cleanse it thoroughly.
Can oils dry out your skin?
Unfortunately, yes. Whether the oils dry the skin depends on their type. If you use avocado oil incorrectly, you can worsen the condition of your skin. Did you know that this product, intensifies acne formation and blackheads? And if you apply it to dry skin with a weak hydro-lipid layer, it will make your skin dry even more.