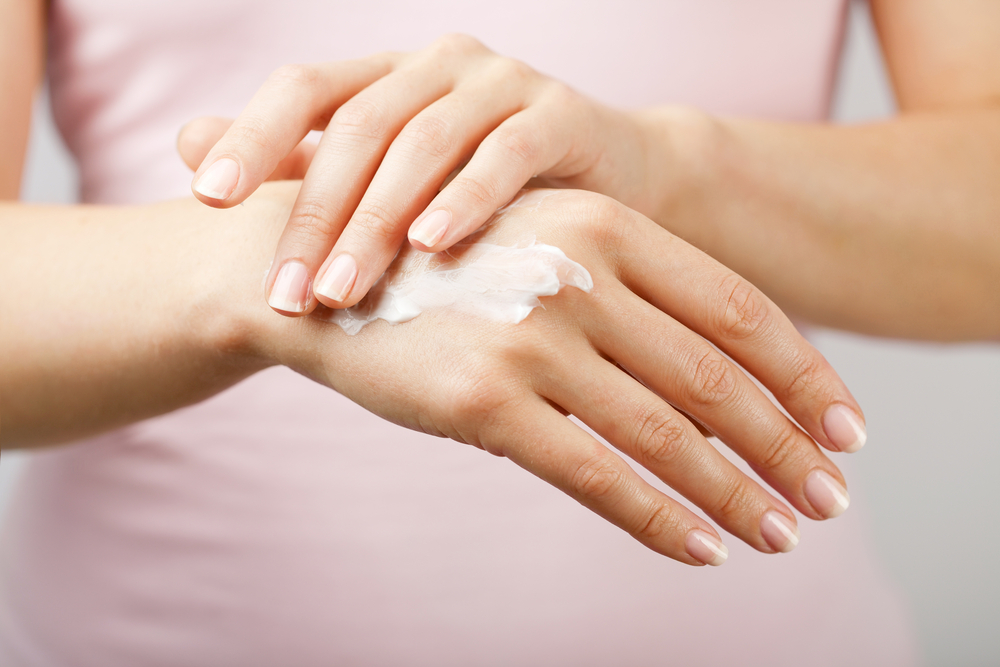 Hands say a lot about us. Depending on how they look we can be evaluated accordingly. Unfairly? As it turns out hands may say a lot about our life. It's a fact that usually others pay to our hands more attention than we do. That is why you should devote some time to your hands – learn all about what is harmful to them and how to take good care of your hands.
Each day, you spent a lot of time caring for the skin of the face, but what about hands? Do you pay as much attention to them?
Remember that our hands work constantly so are more subjected to harmful external factors and substances which can irritate and damage the skin. When you forget about your hands, they will become rough, dry and skin can start to break.
What is harmful to the skin of the hands?
That is a long list. Hands are damaged by detergents with which they come in contact very often, but also UV rays, lack of care, or any support from us.
Did you know that the natural hydrolipid barrier that is expected to protect the skin of hands against dryness is extremely thin? That is why the skincare of hands is so important and is a crucial support system for weakened epidermis constantly subjected to dryness and irritation. What harms your hands?
Often hand washing causes dryness and changes pH.
Contact with detergents (lack of gloves).
Washing hands in hot water.
Exposure to freezing.
UV rays.
Frequent hand drying with electric dryer.
Contact with chlorine (tap water, swimming pool).
Forgetting regular hand moisturizing.
All kinds of mechanical damages.
How to take care of hands so that they are not dry and rough?
Meet the most important rules of caring about the hands. Learn all about how you can pamper your hands so that they don't suffer damage but were well taken care of and beautiful.
SYSTEMATIC. Systematic care is not reduced to just hand creams several times a day, it also means treatments for hands, such as paraffine mask. Find some time and at least once a week treat your hands to more professional treatments. Take also good care of your nails, cut and file them, rub some conditioner or oil.
CONTINUALLY. Taking care of your hands doesn't mean the application of cream whenever you remember about it. You need to continually protect, moisturize, and nourish your hands. Such a continuous pampering is the perfect way to care for your hands, your hands don't get the opportunity to get damaged.
WISELY. In other words, by minimizing harmful substances skin comes in contact with. That is why for washing and cleaning you should always wear rubber gloves – thanks to it hands do not go in contact with detergents. Remember also that some hand creams aren't as harmful as they may seem. Harmful substances are often hidden in the hand creams. The skin of your hands will look more beautiful if you switch cosmetics to natural ones, for example, rich in natural oils.
A great solution for damaged hands are baths and compresses with natural oils, choose oils with repairing properties that perfectly nourish and hold anti-aging action. Avocado, argan, or raspberry seed oil are irreplaceable in the skincare of hands. Thanks to them you can also perfectly nourish fingernails. You can mix oils together to intensify their action.