Is your hair resistant to holding a style for a few hours? Does it return to its normal look too quickly? It appears that numerous women worldwide struggle with this problem. Luckily, the solution is surprisingly simple: Have a go at Nanoil styling spray! Why would you choose it over other products promising easy styling and lasting results? Simply because the Nanoil spray is different.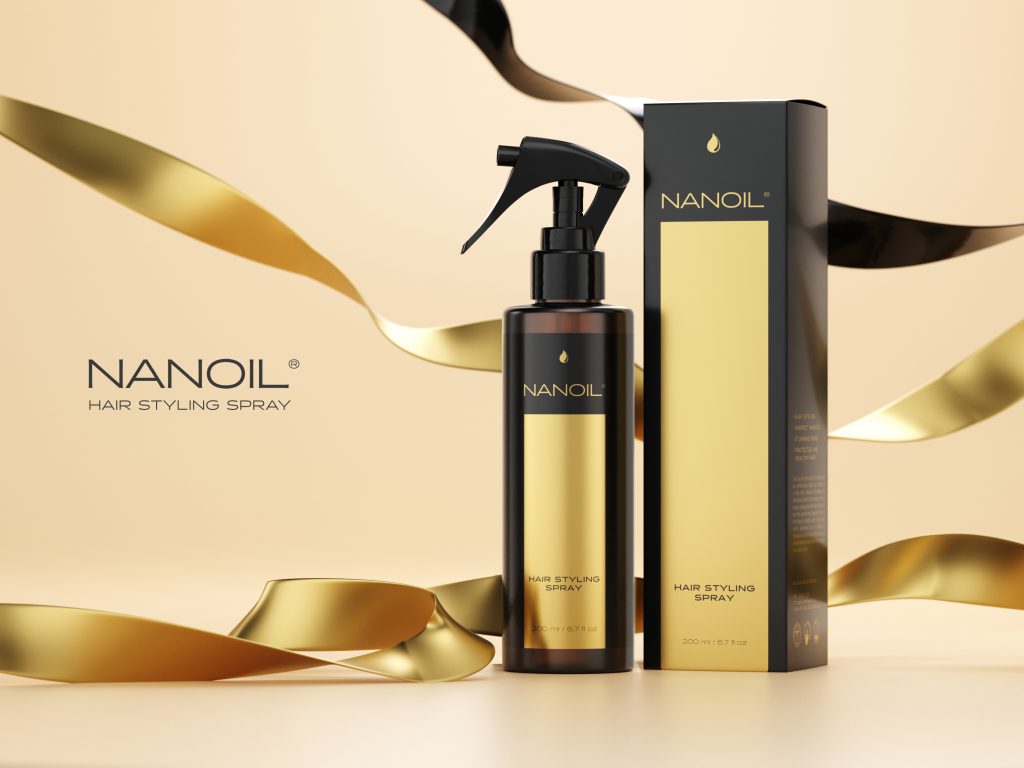 You've probably tried many hair styling products, yet none of them left you 100% satisfied. Some of them deprived your hair of volume, some left you with a clumped and stiff hairstyle, and others again created a matte finish, which was far from what you expected to get. Sounds familiar?
Meet Nanoil hair styling series!
Nanoil beauty products are known for their thought-out formulas. They have zero unwanted fillers that do nothing but just increase the volume of a product. The wide Nanoil offer includes micellar shampoos, bi-phase conditioners and hair masks, to name just three. All of their products focus on delivering best results in a short period of time. The same principle applies to Nanoil styling spray that happens to be one of the latest Nanoil offerings including a thermal protection spray and a volume booster. Each one is saturated with nutrients for better-looking hair. If you're curious what are the benefits of using Nanoil Hair Volume Enhancer or Nanoil Heat Protectant Spray, go to nanoil.co.uk. But if you're more interested in what Nanoil Hair Styling Spray is able to do, go on reading this article.
What makes Nanoil Hair Styling Spray worth having?
Without doubts, Nanoil Hair Styling Spray cares for hair like a pro. Finally you don't have to visit a hairdresser to look your best. Now, with just one product, your hair remains protected, and you get an extra hand with styling. This double-action is owed to the well-selected ingredients that the spray is made up of. Panthenol and castor oil nourish the strands and help them repair faster, but that's not everything this spray is able to do. Once you spritz it all over your tresses, you will see how easy it is to arrange them in a good-looking style. Even when heavy, hair becomes more manageable and stays in place for hours. This means that Nanoil Hair Styling Spray helps you arrange fabulous styles and improve your hair condition at the same time.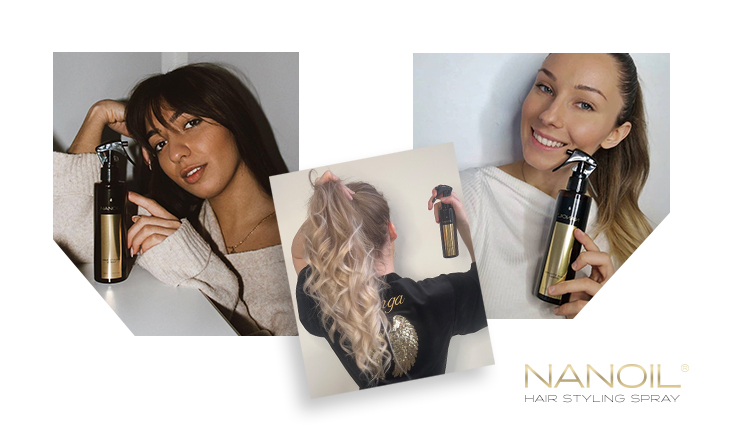 Who is Nanoil Hair Styling Spray made for?
Nanoil styling spray is destined to serve everyone. No matter if you have dry, normal, heavy, thick, color-treated or straight hair, you can be sure that Nanoil Styling Spray will get you the style you want to wear on a particular day. This ultra-lightweight mist doesn't deprive your strands of shine, which is another positive feature to mention. Neither does it clump the strands together, as the regular hairsprays tend to do. Your style will remain perfect for the entire day, and you won't need to do any touch-ups to keep it that way! To enjoy these effects, just spray your style with Nanoil Hair Styling Spray. That's literally it.
Key benefits of Nanoil Hair Styling Spray
This styling spray launched by Nanoil clearly has many benefits. This is why many women want to have this product close at hand.
Leaves hair smoother and moisturized.
Increases hair manageability.
Prevents high air humidity from messing up with a style.
Delivers nutrients to the strands.
Helps you brush your hair easily.
Doesn't leave any weight on the hair.
Makes hair softer and elastic, thus bouncy.
Significantly extends the life of a style.
This long list of benefits makes Nanoil Hair Styling Spray one of the best-selling hair products. Not only the effects but also the price, size and aroma work to this styling spray's advantage. You don't have to use much product to make it work on your mane. Now, you can enjoy arranging your hair quickly, without getting irritated or frustrated. This multi-tasker gives you lasting effects and perfectly-looking hair anytime you want.