A lot has been said about silicones in hair care products, but mostly those things are unflattering: that silicones drag hair down, create a build-up, cause dandruff. But that's not true! Silicones aren't all that bad at all! Actually they can be pretty useful, especially if used correctly.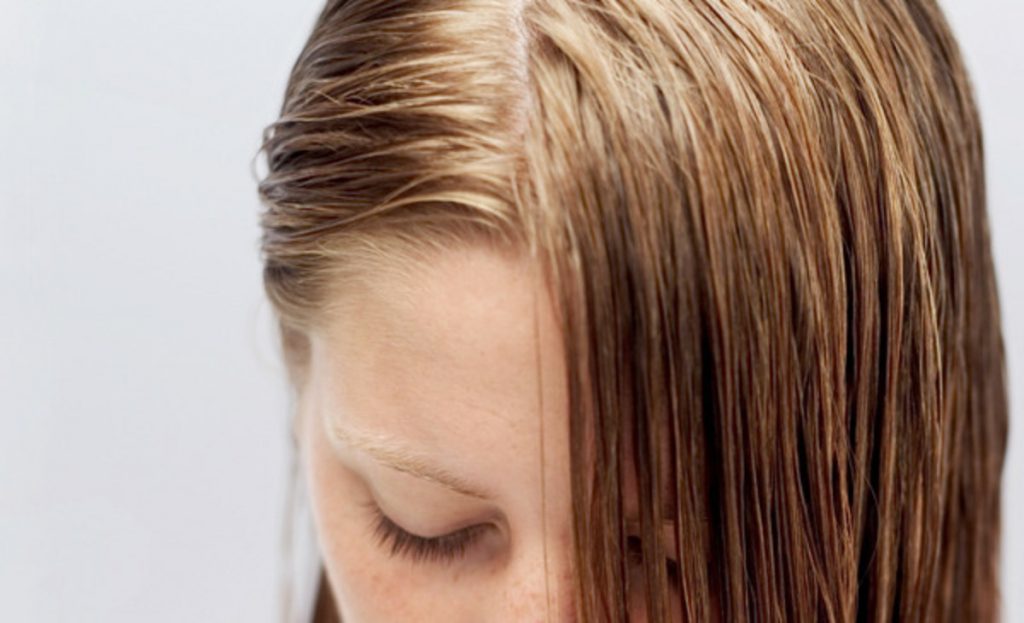 Today we're taking a closer look at silicones to learn more about their types and applications. Having the basic knowledge about these substances, we can go further and decide whether silicones are really that bad.
What are silicones?
Silicones are synthetic organosilicon polymers. Even though it sounds complicated, silicones are basically compounds of quartz and silicon. They are added to beauty products because they are colorless and odorless. They also are perfect at smoothing the hair cuticles, promoting a sleek appearance. Naturally, silicones can do more than just that, but it all depends on the type of silicone used in a particular beauty product.
Types of silicones used in beauty products
There are several different types of silicones commonly added to beauty products. Being aware of what each one of them is able to do with our hair is essential if you want to get certain effects.
Lightweight & water-soluble silicones (you can remove them using just water):
Hydrolyzed wheat protein;
Hydroxypropyl polysiloxane;
Lauryl methicone copolyol;
Dimethicone copolyol;
Silicones which name contains PEG or PPG.
Silicones that has to be removed with a mild shampoo:
Dimethicone;
Behenoxy dimethicone dimethiconol;
Amodimethicone;
Phenyl trimethicone.
Non-soluble silicones that need to be removed with stronger cleansers:
Trimethylsiloxysilicate;
Trimethicone;
Simethicone;
Trimethylsilylamodimethicone.
Volatile silicones that evaporate from the hair after a while:
Cyclopentasiloxane;
Cyclomethicone.
Good & bad silicones: Which one to pick?
That being explained, it's not difficult to understand that there are "good" and "bad" silicones. In other words, silicones can be divided into those that suit hair well, and those that shouldn't be applied to the strands. Silicones that are easy to remove from the hair are completely safe, and thus you can use them freely without causing any damage to the strands. Just imagine: you apply them to the hair, create a style, and later take them off during shampooing.
It's advised, however, to avoid those so-called heavy silicones that can't be removed with water. It's also worth realizing that when used from time to time, they don't damage the hair. Applied once in a while, they tame unruly strands, but when used daily, heavy silicones may mess up with your hair.
The effect of silicones on hair
When chosen correctly, silicones may take your daily hair care regimen to a completely new level. All you have to do is use silicones in moderation and choose the water-soluble ones. In this way, you will enjoy all the benefits that silicones have for hair, and that includes:
smoother hair,
more elastic hair,
no tangles,
no frizz,
no static,
intensified shine,
moisture boost.
Silicones added to shampoos & conditioners
Lastly, let's discuss one more issue: Which silicones are better – the nourishing ones added to conditioners or maybe the ones used in shampoos? Luckily, the answer is simple. If you want to discover the full potential of silicones, go for the silicones that are the constituents of conditioners and hair styling products. Since the key mission of silicones is make styling easier and promote better-looking hair, they have a chance to do so only when added to conditioners and masks, not cleansers. Actually, silicones have no important role to handle in shampoos. In some cases they can even prevent a shampoo from making your hair perfectly clean.