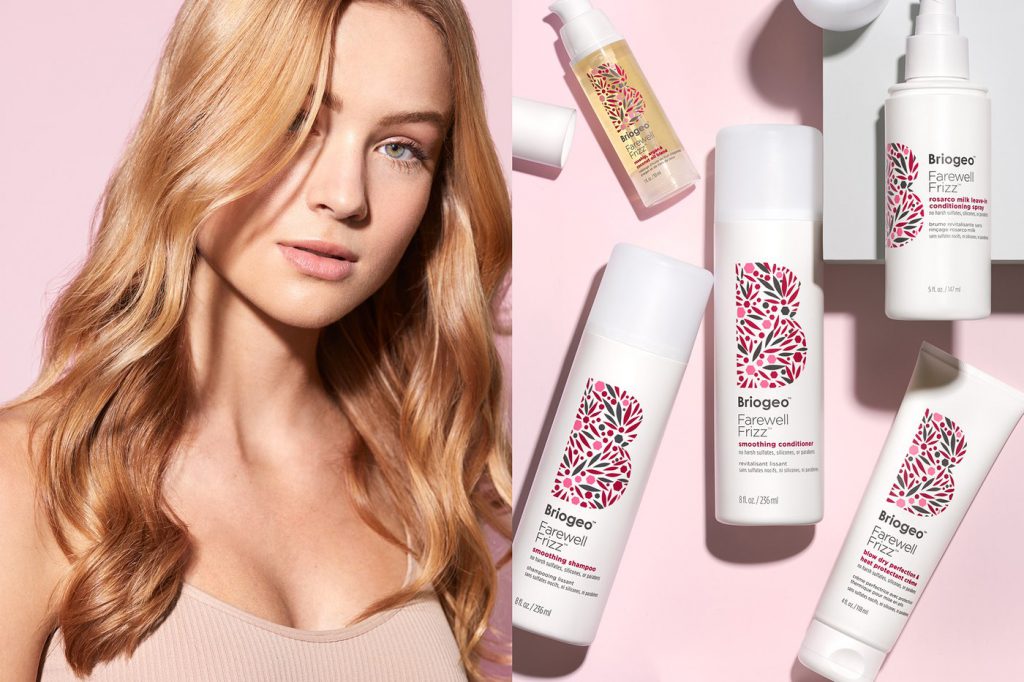 Shampoo, conditioner and mask – these are the three most popular products for hair care. They can be found in every bathroom. Are you sure you use them properly?
We may not really know a lot about hair structure and what it exactly needs to regenerate. Not all of us have to possess a good knowledge of hair care. However, every woman knows that the hair has to be washed and taken care of properly. For it, we need three products: a shampoo, a conditioner and a mask. It's time to learn more about the effects of these products and take your hair care to the next level.
Shampoo
This is a cosmetics used also by men. It is the most popular and absolutely necessary product, although fans of natural care believe that the hair can be washed with conditioner or baking soda. Still, it is better to use shampoo because this product:
cleanses the scalp and hair from sebum,
reduces oily hair,
cleans all cosmetic residues,
prevents irritation of the scalp,
reduces dandruff.
Of great importance, however, is the correct use of the shampoo, which should also meet the needs of your hair.
Which shampoo should you choose?
It is not the best idea to buy a standard, universal shampoo. It is because many strong detergents can weaken the hair and worsen its condition. For this reason, you should know which shampoo to choose.
The best shampoo contains no detergents, so is free of SLS and SLES. Such a shampoo does not dry out the scalp and does not cause irritations. It is worth looking for natural shampoos with a gentle action, for example, intended for children. Such products are ideal for daily care.
Hair conditioner
The second product that many women use on a regular basis is hair conditioner. It softens the hair and smoothes its structure. The conditioner is used to improve the appearance of the hair and facilitate combing. Some also have additional properties as they moisturise, strengthen, regenerate and protect the hair ends.
Many hair conditioners are based on moisturizing and nourishing substances as well as silicones – it is the latter that arouse doubt. On the one hand, these substances smooth the hair and create a protective layer around each hair. On the other hand, silicones can load the hair and clog the hair follicles.
For this reason, you should consciously choose your hair conditioner –  analyze their composition and avoid their extensive using.
Hair mask
Is it necessary to use hair masks when we use hair conditioner regularly? It's good to use both of these products so that the nutrients will penetrate deep into the hair structure and improve the condition of the hair.
The hair masks should be used once a week or every few days. You don't have to buy ready-made products in drugstores, you can try homemade ones instead. They are not hard to do and their effects are satisfactory.
Here are the most interesting recipes for homemade hair masks:
Mix 1 mango, 1 peach, 200 ml of natural yogurt and 2 teaspoons of olive oil. Such a fruit mask with yoghurt and oil nourishes the hair very well and provides them with valuable vitamins.
Take an egg and mix it with a spoon of aloe gel, a spoonful of honey and a spoon of argan oil, 5 drops of sage oil and rose oil. Leave it for an hour on your hair so that it can nourish and regenerate the hair.
Maybe… hair oil?
More and more women are using natural oils in their hair care. In fact, hair oiling can replace the use of masks and conditioners. They can be applied to the hair in many different ways (before washing, after washing, just on the ends, etc.). So these are very universal, nourishing substances.
Why is it worth using hair oils?
Natural oils:
have a moisturizing and nourishing effect,
strengthen the hair roots and reduce hair loss,
prevent split ends,
regulate the pH of the scalp,
regenerate damaged hair,
smooth the hair and give it more shine.