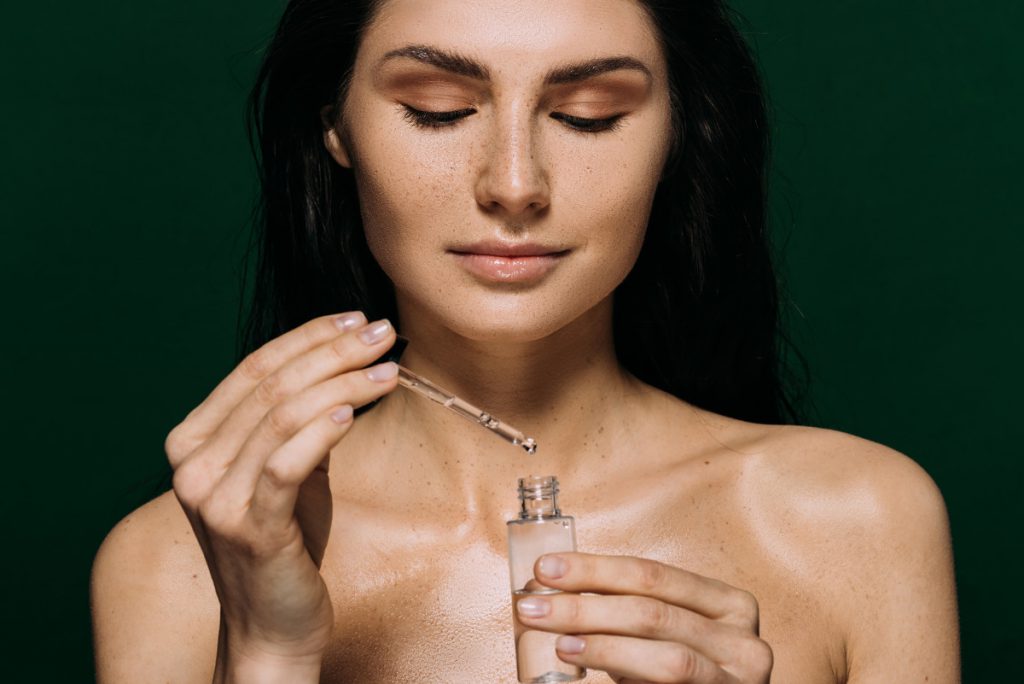 Vitamin serum is one of the most popular products in our beauty rituals these days. We like to put vitamin C or retinol serum right next to our moisturizers. Do you know which vitamin-based serum is the best?
Skin care has become challenging these days. There are two main reasons for that. On the one hand, the skin is exposed to bigger numbers of harmful factors (smog, toxins, stress), and on the other hand, there's a much wider range of cosmetics to choose from and we simply find it hard to take a pick.
Does a vitamin-rich serum make a good choice?
Using a vitamin face serum is one of the best ideas you can come up with when it comes to skin care. Why so?
Vitamins are essential for the skin. Without them, many repair processes would be impossible: cell renewal, revitalization, synthesis of collagen and elastin necessary for keeping the skin firm. Vitamins are necessary for all that occurs in the skin and that's why every woman should have a vitamin facial serum in her skin care kit.
Which vitamin serum makes the best pick?
The choice of the serum depends on a skin problem we face up to. Not everyone needs a strong retinol serum or skin-brightening vitamin C serum. Let's choose the right type of serum for our needs and if we want the maximum of nutrients, let's pick a multi-vitamin serum.
What types of serum can we use & how different types treat various skin conditions?
Vitamin A Face Serum
Retinol face serum is among the top choices. Vitamin A works wonders for skin provided that we know how to use it right. This type of serum is most common in anti-acne treatment, for smoothing wrinkles and elimination of pigmentation spots on skin. It's a popular pick among people looking for antiaging effect.
Still, we should remember that vitamin A serum – apart from increasing collagen production, exfoliating the epidermis and stimulating cell renewal – might make the skin very dry and cause redness. While using retinol face serum, we need to remember about sunscreen as well.
> Sesderma Reti Age Liposomal Serum is a highly-rated retinol serum which is made of as many as three different forms of vitamin A for better antiaging, anti-acne and anti-hyperpigmentation effect.
Vitamin B Face Serum
Serum with niacinamide i.e. one of vitamins B, is not as popular, which seems unfair. This one has been slightly forgotten when it comes to ingredients added to face serums. Still, we should try niacinamide because it:
helps cleanse the skin and close skin pores.
"calms" acne breakouts.
reduces pigmentation spots and evens out skin tone.
nourishes and moisturizes skin.
> IUNIK Propolis Vitamin Synergy Serum is the best vitamin B serum (serum with niacinamide), enriched with sea buckthorn extract and Asiatic pennywort extract as well as allantoin that soothes irritation.
Vitamin C Face Serum
Another vitamin serum is the one based on L-ascorbic acid. Interestingly, not every vitamin C serum has the same properties because there are various forms of this ingredient – the best one is L-ascorbic acid, that is pure vitamin C or ethyl ascorbic acid i.e. its stable, advanced version.
What benefits will you get from using vitamin C serum? This very vitamin lightens skin, gently exfoliates and stimulates cell renewal. Using ascorbic acid face serum is a way to get illuminated, radiant, youthful skin free from dark spots, acne, pre-mature wrinkles.
> Phlov Flower Yourself is a noteworthy vitamin C Serum for those seeking advanced, natural antiaging skin care which protects against inflammaging, that is accelerated aging e.g. due to smog and pollution.
Vitamin E Face Serum
Serum rich in vitamin E is a common choice among women who desire to keep their skin youthful. After all, it's a vitamin of youth and one of the strongest antioxidants. You should use vitamin E-infused serum since it strengthens the natural barrier protecting the skin e.g. against free radicals, revitalizes skin and alleviates irritation. As a result, with every use of the serum, skin is gradually glossier, more resilient and beautiful.
> Kiehl's Midnight Recovery Concentrate is a fine-quality vitamin E serum which also contains nourishing evening primrose oil, squalane and lavender oil which brings relief and regulates production of sebum.