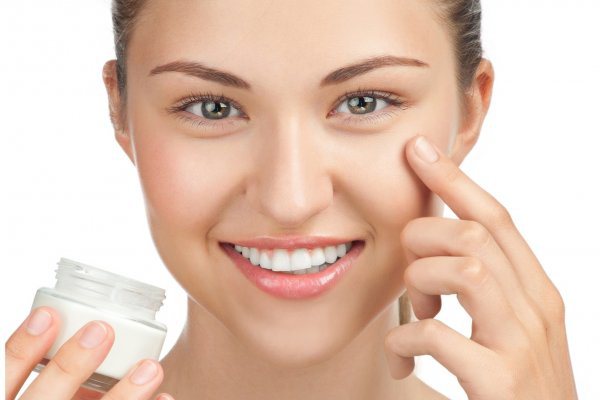 We have BB creams, CC creams, and even DD creams. Is there anything else that the producers can invent? It turns out that yes. Last year the EE creams have been introduced. With such a huge choice of skin care products, it is easy to get lost. What is the difference between all those creams?
BB Cream stands for Blemish Balm and the formula is very light. It moisturizes and protects the skin from UV rays but, unfortunately, it is usually not durable. It can be used as a moisturizer or as a tinted balm. It evens the skin tone nicely but on the other hand, it does not provide with good coverage. It is perfect for dry or mixed complexion without major skin problems. Thanks to the fact that it was the first cream that served more than one purpose, women all over the world, love it. It is still the most popular and widely used moisturiser.
The CC acronym stands for Colour correcting. It provides skin with deep hydration but what 's more importantly, it has many skin concealing properties. The consistency is light and at the same time, it gives medium to high coverage not looking cakey and not gathering in the fine lines . It can hide any skin discoloration including dark circles under eyes and marks. Most of the CC crams are packed with light-diffusing particles, which make the skin tone look even and smooth. It is a good alternative for anybody with acne, as it does not clog pores. Additionally, CC creams were created for hot, humid weather when we want the skin to breathe.
The last, Daily Defence Cream was supposed to be the BB/CC hybrid. In fact, it was created not as much for face as for dry areas like feet, knees, and elbows. Because it provides your skin with deep hydration, it is especially recommended for a mature skin. It is said that the moisturizing and covering formula does great job when it comes to hiding small wrinkles. So far, only few companies has put a DD cream on the market so there is still plenty room left for improvement.
Now it is time for EE cream. Elemental Emulsion, Energy Enhancing Cream or Extra Exfoliation? All those names make us feel anxious. This new amazing cream is supposed to do all those magic tings: even the skin color, boost it with instant energy, protect from the environmental pollution, clean, matte and many other things we can think of.
Last March there was an introduction of the EE Marine Granules by Previse Skincare. It is the product that is widely advertised as great exfoliator. Another company introduced their new EE cream as the perfect moisturizer that leaves your skin matte and fresh looking. It seems that many cosmetic companies tempted by the huge BB creams success, are trying to sell us another double letter product.
Customers are disorientated and confused with all those alphabet creams and less willing to learn. Contrary to what the producers hoped for, people are so tired of being persuaded into buying another multi-tasking product and the interest around the new EE cream is very small. It is getting quite scary when we think what the next GG cream may be for.