You think: instant eyelash extensions. You say: blink&go eyelash extensions. In fact, there are two techniques for longer lashes: Blink&Go and Blink Express. What are those procedures like? Are they long-lasting? It seems like such quick lash extensions cannot provide durable effects. See for yourself what it all looks like in reality.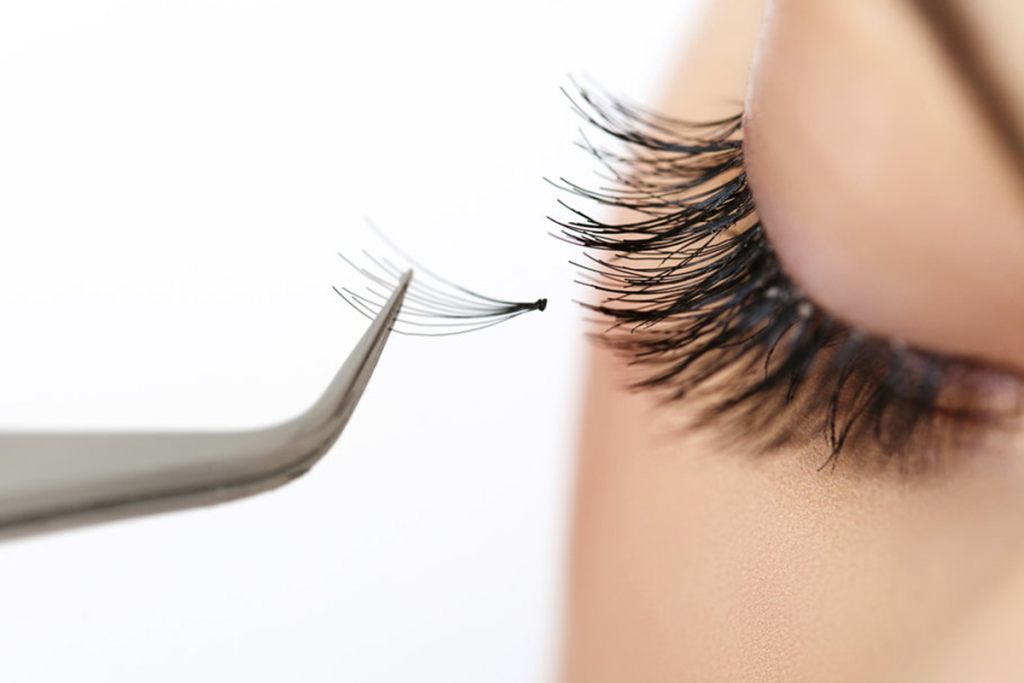 One of the dreams of most women is to have remarkable eyelashes. However, not everyone is able to devote so much time to spend long hours at the salon. We are constantly looking for alternative solutions that are to help us achieve the desired effects without wasting so much time. Among the most popular methods you can distinguish those that take more or less time. Applying lash extensions can be really time-consuming.
What is the average amount of time you must spend on eyelash extensions (comparing different methods)?
Volume eyelash extensions – more than 3 hours
Semi permanent eyelashes – 1 to 3 hours
Blink methods – around 30 minutes
Homemade methods – 15 minutes
Nanolash eyelash and eyebrow serum – 1 to 3 minutes.
There are no doubts that Nanolash eyelash and eyebrow serum outclasses all other methods when it comes to the time you must devote. Additionally, there are no doubts that many of us will prefer to spend up to 3 minutes daily (even if it must be done everyday) than 3 hours at once. It turns out that instant lash extensions are possible not only with the help and skills of a technician. Each of us can do it on our own.
What are the advantages and disadvantages of instant lash extensions?
The golden rule is that the faster you do something, the worse the effects are. It is a common truth that does not only concern eyelash extensions. Nevertheless, it is a very accurate saying because you must remember that if you want something to be effective, remember that it requires certain amount of time. When it comes to eyelashes, is the word 'immediate' really such a bad thing?
First of all, let's discuss volume eyelash extensions. This method consists in applying a few (up to eight) false eyelashes to a single natural one. Since there are about 250 lashes on each eye, it is impossible to do it quickly. It means that applying such lash extensions is very time consuming. Even if you decide to attach one false eyelash instead of cluster lashes.
What is more, it is a lot more difficult to attach cluster lashes than an individual one. Of course, it has its advantages. Just within a few hours, your weak and short eyelashes become stunning. However, is it worth spending so much time and money for eyelash extensions, knowing that the effects will last only a few weeks? Remember that false eyelashes fall out accordingly to the natural life cycle of natural eyelashes and there is not much you can do about it.
Furthermore, a little less hassle comes with applying individual lashes. Using this method, you do not burden your natural lashes so much and the results are closer to natural. Nonetheless, you must still devote a few hours at the salon to achieve such look. If you are an impatient person, laying still for several hours might be problematic. You cannot move while the eyelash extension artist uses tweezers and other tools to do her job. Otherwise you might get hurt and the entire thing can be ruined.
Blink&go or Blink Express are considered to be the two fastest techniques of applying lash extensions. In such methods, the beautician uses a special adhesive that dries very quickly. However, even the simple synthetic glue can cause allergic reactions. It means that the one with the special ingredient responsible for fast drying can irritate even more. It is not worth exposing yourself to such harmful products.
Who said that lash extensions must always indicate the process of applying false eyelashes at the salon? It is not true. You can stimulate the growth of your natural lashes instead of providing additional weight. The best alternative to the most common methods is to choose the solution that can be used in the comfort of your own home. Among the homemade methods, you will find vaseline and castor oil.
Both castor oil as well as vaseline are the old-fashioned methods for stimulating lash growth that have a lot of disadvantages. Of course, you will apply them faster than lash extensions, however, they do not guarantee any effects. If you decide to have eyelash extensions done at the salon, you can be sure that the results will be visible (be aware that such procedure is often done inappropriately). Unfortunately, neither vaseline nor castor oil provide certainty about the results.
Time and money saving accompanied by maximum effectiveness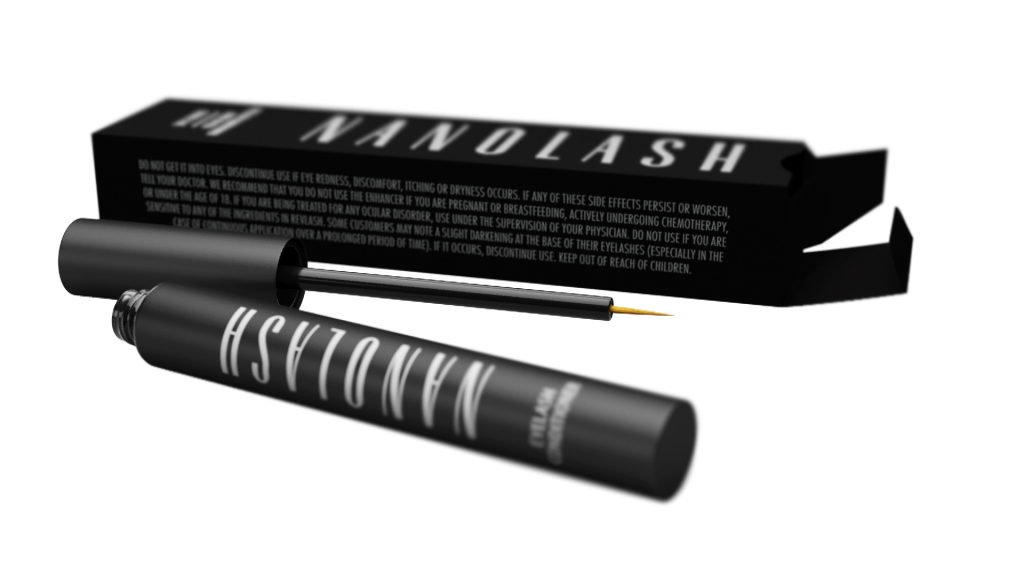 Instant eyelash extensions do not always have to mean temporary effects. It is mostly connected with homemade methods, however, the situation is completely different when it comes to Nanolash eyelash and eyebrow serum. How does it work?
It does not take a lot of time
The application of Nanolash eyelash and eyebrow serum to your lashline is pleasant and quick thanks to the thin applicator that is provided by the producer. The applicator distributes the perfect amount of the product that is enough to apply with a gentle stroke from the inner to the outer corner of the eye. There is no need to prepare yourself in a special way. Simply do your thorough make-up removal. Each day (or rather evening) you must devote at least 1 minute to apply Nanolash serum. That is all you do to make our eyes beautiful. Eyelash extensions are no longer needed.
Provides permanent results
In this case the theory that fast means bad does not apply. Thanks to using Nanolash eyelash and eyebrow serum regularly, you provide your lashes with nourishment, regeneration which results in strong, thick, long and resilient lashes. Nanolash serum also provides protection against lash loss, stimulates them to grow in their natural life cycle. Even though you must wait for the effects from two weeks up to two months (depending on your susceptibility to the active ingredients), it it still worth the wait. The entire treatment lasts six months and for that period of time, or even longer, you can enjoy stunning lashes.
The product is good value for money
Cost-effectiveness is measured by the effects and costs. In this case, both are beneficial for the users. Growing your lashes with Nanolash eyelash and eyebrow serum costs as much as a good quality mascara. Of course, we are talking about the price of a six-month treatment, which effects last even longer. Many studies and great opinions are the proof of fantastic effects of Nanolash serum. It is really worth trying out this natural and effective method to enhance your look.