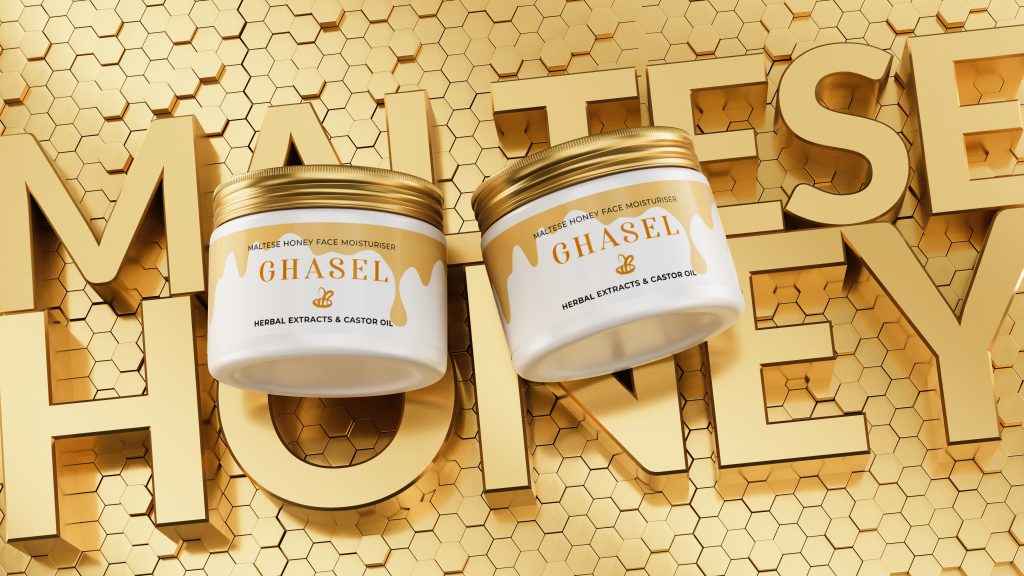 Does your skin need an instant moisturizing and nourishing boost? You're in the right place then! Maltese Honey Face Moisturiser from GHASEL is a quality face cream which is based on Maltese honey.
This hydrating day and night face cream answers the needs of any skin type. It keeps the skin moisturized for 24 hours, soothing and repairing it. Maltese honey is combined with other active ingredients that make up a perfect cosmetic.
Moisturizing and soothing face cream GHASEL
Is your skin extremely dry and dehydrated and you need a product that delivers all essential components? Here's what Maltese Honey Face Moisturiser does: it fills wrinkles and prevents transepidermal water loss to keep the face looking fresh and young all day.
The formula doesn't contain random substances – each ingredient plays a key role to relieve and soothe the skin. See what the amazing face moisturizer from GHASEL is made of:
Maltese honey
It's not just a sweet snack. Maltese honey is rich in antiseptic substances whose properties have been appreciated for ages. Rich in vitamins B, C and E, organic acids, glucose and fructose, it intensively moisturizes the deepest layers of the skin. It's perfect for mature skin as well as young complexions. Maltese honey soothes dry skin, conditions and repairs it. The product abounds in substances which smooth out face lines and plump the skin, as well as helps lessen acne. This exceptional ingredient speeds up skin healing and reduces inflammation.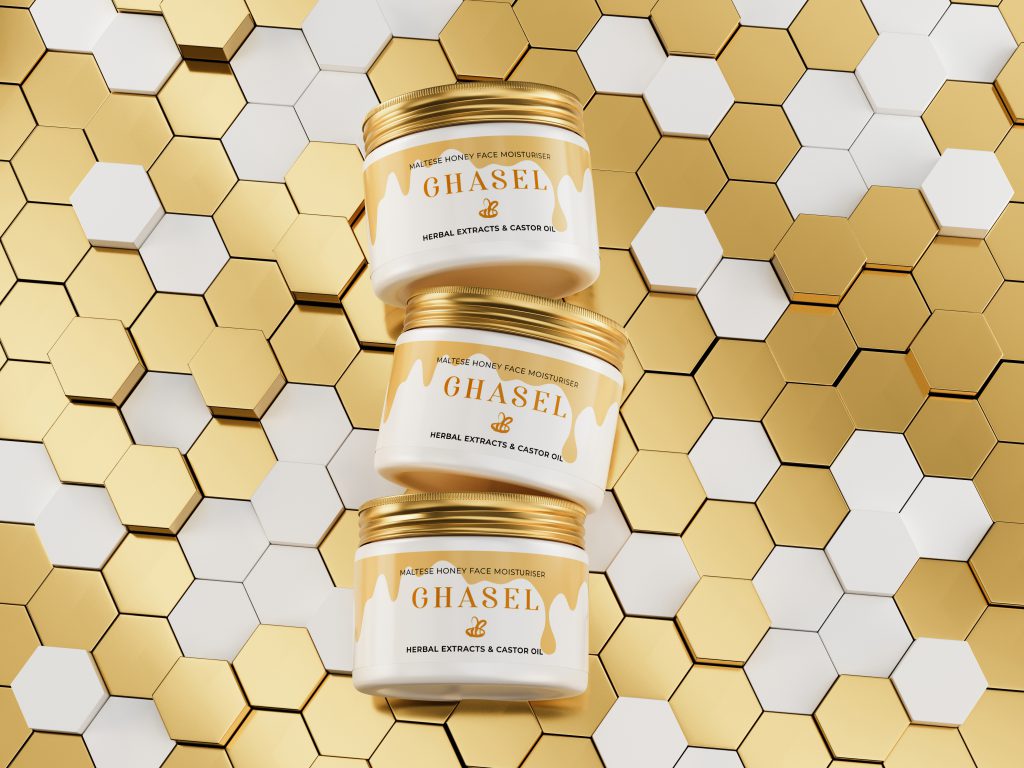 Shea butter
A natural emollient substance that's extracted from the nuts of the African shea tree. The butter is commonly used for cooking but also for beauty purposes. It is an extremely powerful face care ingredient and that's why it's infused into the GHASEL Maltese Honey Face Moisturiser. Shea butter abounds in precious fatty acids such as oleic or linoleic acid. It's also packed with allantoin, vitamins A and E, phytosterols and polyphenols. The substance softens the epidermis and promotes repair of irritated skin. It also reduces skin peeling and itchiness which makes it a great ally for people with atopic or allergy-prone skin. It has antibacterial and antiseptic properties and helps skin repair faster. It deeply moisturizes and replenishes the skin's lipid mantle. It protects the skin from the damaging external factors.
Caffeine
It is a popular cosmetic ingredient because of its antioxidative properties. Caffeine effectively prevents free radical damage to stop skin aging. It boosts energy, brightens pigmentation spots and strengthens skin's immunity. Because it inhibits oxidation, it is brilliant for getting rid of wrinkles. Used on the skin under the eyes, it reduces dark circles and puffiness.
Vitamin E
Used in skin care products, vitamin E is a priceless rejuvenating ingredient. Because it counteracts free radicals and oxidative stress, it prevents premature signs of aging. Vitamin E helps make face lines less visible, stimulates collagen and elastin production, plus restores skin's tightness and elasticity. It's able to repair the lipid barrier, increasing skin's immunity to the external aggressors. Vitamin E also strengthens vascular walls, reducing redness.
Combining such powerful ingredients with botanical extracts and castor oil gives us a perfect moisturizer. Maltese Honey Face Moisturiser minimizes face lines, improves the skin tone and keeps the face looking fresh and radiant throughout the day.
Choose GHASEL for your daily skin care! Learn more about the product: www.ghasel.mt.
---