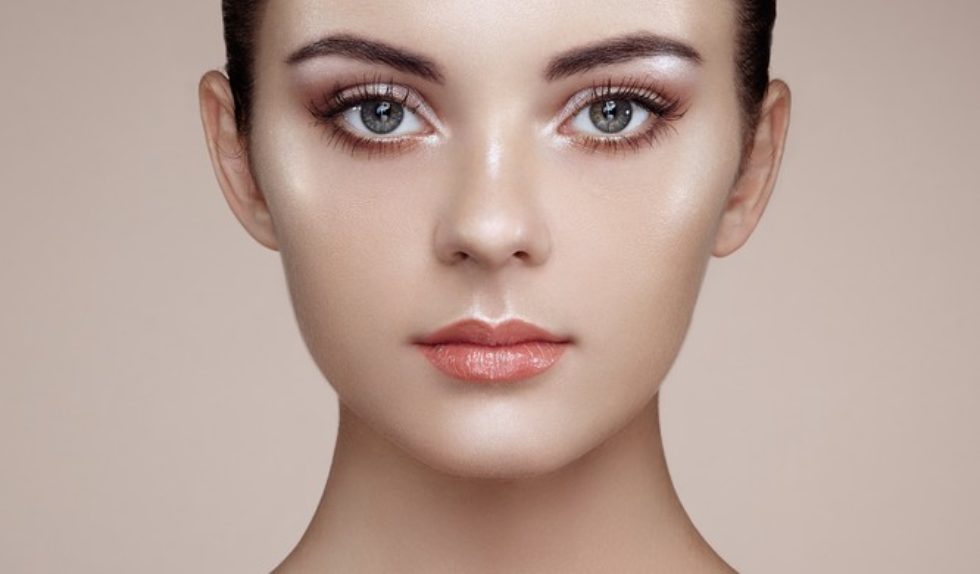 Going out? Make sure your make-up is ready to ensure your skin with a perfect appearance for long hours to come. No matter if the club is steamingly hot or extremely cold, your skin will not show it and you'll look flawless. Do you know which foundation is your greatest ally?
1. The best foundation: Estée Lauder Double Wear
It is known to every other woman because this foundation is a classic. Double Wear Stay In Place Make-up is the favorite cosmetic of make-up artists, it's a secret weapon of wedding and new years eve make-ups, the foundation that is surrounded by legends. Surely all that you heard about it is probably true – there's no exaggeration. Estée Lauder Double Wear never fails, stays in place for many hours while looking very natural. It holds all-day long from morning till late evening without any touch-ups. Moreover, it camouflages all imperfections.
2. The best foundation: Lancôme Teint Idole Ultra Wear
Teint Idole Ultra Wear is yet another valued foundation used by professional make-up artists. It perfectly covers and due to its long-lasting wear it is a competition to Estee Lauder. According to the numerous reviewers it has an advantage over the iconic Double Wear because it doesn't cause dryness but moisturizes. It perfectly camouflages all imperfections, is light-weight, and holds without touch-ups for hours.
3. The best foundation: Revlon Colorstay
Affordable, effective, and long-lasting foundation? You should try Revlon Colorstay! You don't have to go for an expensive high-end foundation right away. If you look for something affordable then Revlon is an option for you. Colorstay is an iconic drugstore product that perfectly conceals and mattifies for hours to come. It can compete with high-end and prestigious brands! What is more, it is available in a wide range of colors so you should easily find the shade for yourself. Skin becomes even and mattified. Flawlessness for a good price.
4. The best foundation: Kat von D Lock-it
It's a beloved foundation of bloggers, vloggers, and celebrities. Many women claim that none provides better coverage than famous Lock-it. Just a bit of the foundation is enough for the color to become perfect, even, and flawless. Lock-it works to mattify the skin and hide the hyperpigmentations. Its composition holds 21% pigments and its all to ensure the best coverage and extreme long-lasting effect.
5. The best foundation: NARS Natural Radiant Longwear Foundation
NARS is one of the best coverage and long-lasting foundations while having highlighting properties. It guarantees 16 hours of wear and flawless skin. Your skin will look healthy and radiant, rested, nourished, and glowing. NARS foundation camouflages wrinkles and dry skin patches, it doesn't gather in the crease, so it a great option for dry skin. The coverage is perfect and can be intensified by adding another layer of the product. Nars Natural Radiant blends with skin perfectly and makes pores less visible.
3 tricks to increase the foundation durability
Do you want to give your foundation a leg up? Make use of the below tips.
1. Long-lasting make-up: prepare your skin
The day before the party use some exfoliator (choose a gentle one to not irritate the epidermis – enzymatic exfoliator should be a great choice). It will get rid of dead skin cells and skin will be smooth. It means no dry skin patches. Your foundation will look flawless.
2. Long-lasting make-up: use a make-up base
The make-up base will not only make your foundation hold longer but will also make your skin super smooth. It makes your make-up look good no matter the light. Choose your make-up base accordingly to the skin type and effect you opt to achieve.
3. Long-lasting make-up: fix it with translucent powder
Loose powder is the best company for the foundation. For an all-nighter it's irreplaceable! Why? Loose powder allows your foundation to be absorbed better by the skin and controls sebum secretion and shine. The skin gains satin matte.