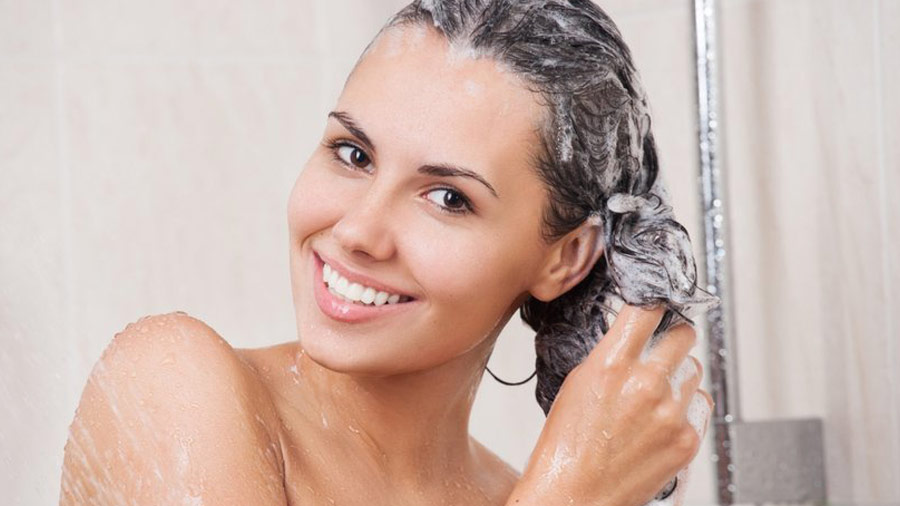 Micellar shampoo contains small molecules called micelles. Micelles attract dirt like a magnet and combine with water. While rinsing, the micelles are removed along with dirt from the surface of the hair. What is important, the micelles do not affect the hydrolipid layer of hair and scalp. How does micellar shampoo work and who is it intended for? Which micellar shampoo to choose, what are the types and what is included in the composition? What are the differences between a micellar shampoo and a traditional shampoo?
How does micellar shampoo work?
Micellar shampoo not only cleanses the hair but also the scalp. It also ensures the proper pH of the scalp, deeply moisturizes, prevents irritation and redness.
Micellar shampoo – for whom?
Micellar shampoo is especially recommended for people who have thin, delicate and stiff hair. It is also suitable for sensitive hair that is prone to irritation and redness. This type of shampoo is a great way to treat itchy scalp and allergic reactions caused by shampoos with SLS or SLES.
Micellar shampoo – which one to choose? Types and composition
There are several types of micellar shampoos to choose from. In drugstores you can get products of natural/vegetable origin enriched with fragrances. There are also micellar shampoos for children whose skin is particularly sensitive to detergents.
Micellar shampoos contains not only micelles, but also additional ingredients. For this reason, before you choose a cosmetic, read the list of ingredients. Micellar shampoos may contain the following substances:
plant extracts (for example, flax extract or American white waterlily extract) and allantoin and betaine that normalize the reactivity of scalp;
panthenol and pro-vitamin B5 with soothing and moisturising effect;
a mixture of lanolin alcohols, i.e. an emollient obtained from lanolin, which prevents excessive evaporation of water from the hair and moisturises it properly;
piroctone olamine – relieves itching, burning, flaking of the scalp;
aloe vera extract, which moisturizes, regenerates and nourishes the scalp and hair;
glyceryl stearate SE – it revitalizes, restores the hair's smooth structure and improves its elasticity.
Micellar shampoo and cleansing shampoo – differences
Micellar shampoo contains micelles that combine with water and fat, hence they gently remove dirt from the hair and scalp. This process does not contribute to dehydration of the scalp and does not remove natural lipids. For this reason, micellar shampoo can be used on a daily basis.
Traditional, cleansing shampoos also remove dirt from the hair and scalp. Some shampoos are very strong and clean the scalp very well. They are usually used once a week to remove silicones and other substances. In addition, they open the hair cuticles so they should be used before the regenerating and moisturising treatments (with the use of masks, strong conditioners and hair rinses) or immediately before hair dyeing. In this way, the nutrients are absorbed better and deeper into the hair. Some shampoos also contain sodium salts that soften water, remove heavy metals and bind minerals. Unfortunately, the micellar shampoos do not have these properties.