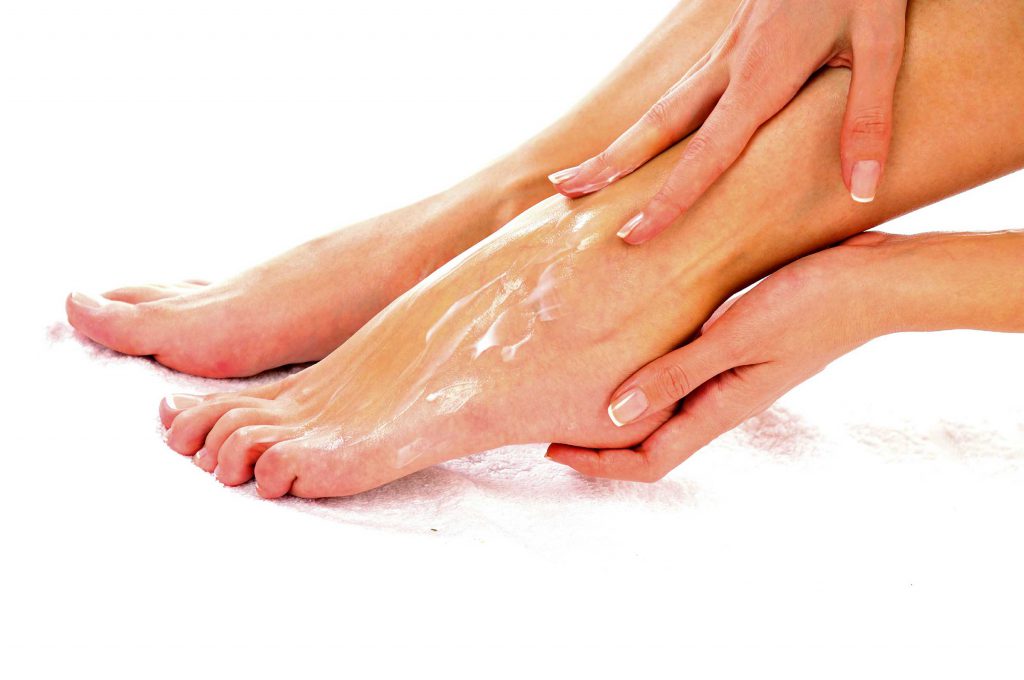 Hands are the hallmark of every woman. Feet not so much, but it is good to have them well taken care of, isn't it? Both hands and feet are difficult to maintain in good condition because we use them for everyday tasks. Hands often have to deal with water and chemicals while feet get stuck in the boots for several hours a day and are constantly subjected to scrapes and blisters. Every woman dreams of beautiful hands and feet without leaving the house, but is it possible? Save your tears, obviously, you can! Here's how at-home skin care for hands and feet should look like.
At-home hands care
Hands bath
It is a treatment to moisturize the hands' skin and improve its suppleness. The choice among baths for hands is immense but highly recommended are bath with lemon, linseed, and milk.
In order to prepare the first one, you need to add freshly squeezed lemon juice to the warm water. Lemon juice will eliminate any hyperpigmentation and leave skin supple. For the bath with linseed, you need two tablespoons of linseed and a liter of water. After linseed is cooked, leave it to cool and only then immerse your hands in it for about 20 minutes. This bath will improve dry and damaged hands' condition. On the other hand, for the milk bath, you just need a cup of warm milk with the same amount of chamomile brew. It will moisturize and nourish the skin.
Hands scrub
After the bath, proceed to the scrub that removes dead skin cells and prepares skin for the next steps in the routine. In order to perform it, you need to mix any abrasive product with olive oil. As the abrasive product may be used oat flakes, drags, sugar or salt. The homemade scrub recipe can be also enhanced by the lemon juice (lightens skin) and honey (soothes irritations).
Hands mask
Hand mask can perfectly moisturize hands and be the finishing touch you need. Choose out of potato, egg yolk and olive oil mask.
For the first hand mask, cook two potatoes, smash them, add egg yolk and three tablespoons of melted butter. Ready hand mask put on the hands and cover with plastic wrap for 15 minutes, then wash down. The potato hand mask holds nourishing and smoothing properties.
Egg hand mask is made with egg yolk, honey (1 tbs) and butter (1 tbs). This cosmetic apply on hands for 15 minutes then wash down. It is a cosmetic able to tone up and nourish hands.
Moreover, an olive oil mask is a mix of heated olive oil with an egg yolk. Just as with the previous ones, apply it on the hands and wash down after 15 minutes. It will moisturize and rejuvenate your skin.
At-home feet care
Feet bath
Feet bath is more than just relax, but also a treatment for sore feet, callused skin, and bacteria. It is a bath for which you only need products you can find at home. What matters is so that the water wouldn't be too hot because it can result in dryness. The average feet bath should take 15-20 minutes.
There are numerous different variants for the feet bath, e.g. salt, soda or herbal. The first type can soften the epidermis and to prepare it you may use medicinal, relaxing and kitchen salt.
The soda bath is equally easy to concoct as you just replace salt with soda (5-6 tbs will do). Soda softens and disinfects so excess perspiration problem is solved.
Similar goes for the herbal bath with thyme, rosemary, and lavender. On the other hand, mint or elder work best on chafe, while sage, oak bark or common horsetail on wounds and the chamomile on the fatigue. No matter the herbs you use as a base for the feet bath, you just need to pour warm water into a bowl and add a glass of cooled brew.
Feet scrub
Once the bath is done, you should move on to the scrub because exfoliation boosts blood circulation and makes skin smooth. Using the ingredients found in the kitchen cupboard or a bathroom you can prepare sea salt, sugar or poppy scrub. For the first one, mix sea salt (half a glass), sour cream (3/4 of glass) and essential oil (few drops). On the other hand, for the sugar scrub take a tablespoon of sugar, honey (2 tbs) and cinnamon (half a tbs).
Poppy scrub is worth trying as well. Take 1/3 of a glass of poppy, olive oil (2 tbs), potato starch (1 tbs), sugar (1 tbs) and lemon juice (2 tbs).
After rinsing down the scrub of choice, proceed with a thick layer of moisturizing cream. You should consider putting on some socks as with heat all the ingredients will absorb better.