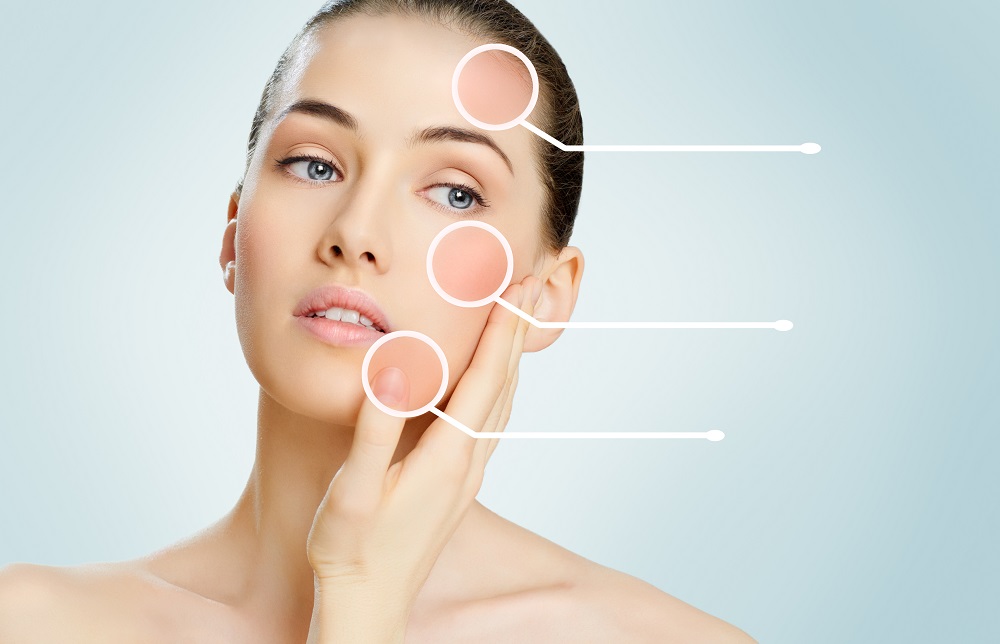 The term combination skin means that this complexion type combines the features of dry and oily skin. Combination skin requires special care and is very difficult to nurture. If you want to know what are the most typical features of combination skin, how to take care of combination skin or what to avoid when taking care of combination skin, ready today's post. 
The features of combination skin 
Combination skin is characterized by the fact that it is dry in places with fewer sebaceous glands (temples and cheeks), and oily in the middle part of the face (forehead, nose and chin). Proper care of combination skin is about making oily parts well cleansed and the dry parts -hydrated.
How to take care of combination skin?
Women who have combination skin should use a delicate milk and a non-greasy hydrating cream and avoid tightening cosmetics. If necessary, you can apply rich creams to the driest parts of the face, but it is not recommended to use two different products of one type depending on the part of the face.
There are special cosmetics for combination skin that contain both moisturizing substances and ingredients that restore the balance of sebum secretion.
When choosing makeup products, you should also go for cosmetics for combination skin.
Although combination skin is not the easiest to take care of, it has at least one advantage: it responds very well to all types of anti-wrinkle creams. If women who have combination complexion notice wrinkles, they can choose between creams based on vitamins A, C and E, emulsions with fruit acids, alpha-hydroxy acids and oligoelements.
What to avoid when dealing with combination skin?
Many women confuse their complexion with the normal type and do not spend enough time on care. This is a mistake, because combination skin needs as much attention if not more as other skin types. Combination skin should not be exposed to UV rays without a proper cream with a filter. In addition, hard water and soap should be avoided, and as for cleansing, it is worth using alcohol-free products.